You are here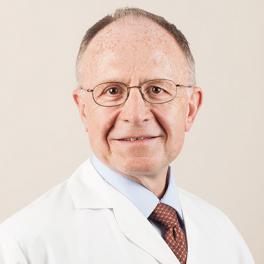 Andrei B. Munzer MD, FACOG
Specialties: Obstetrics & Gynecology
Board Certified: Obstetrics & Gynecology
Languages: English
Overall Rating of Provider
---
General Info
Medical School/Degree: Universitatea De Medicina Si Farmacie Carol Davila
Hospital Affiliations: Montefiore St. Luke's Cornwall Hospital
Prior Experience: Women's Medical Care of Hudson Valley, P.C., Newburgh, NY
Residency: Obstetrics & Gynecology, Medical College of Ohio Hospital, Toledo, OH
Internship: Obstetrics & Gynecology, Medical College of Ohio Hospital, Toledo, OH
Clinical Interests:
Gynecology
Year Joined: 2011
---
About Me
What made you want to become a health care provider or what is your earliest memory of wanting to be one?
When I was about 16 years old and was deciding what I wanted to become, I knew that working with people and taking care of them was something I wanted to do.
What do you love most about your specialty? / Why did you choose your specialty?
I love my specialty because it has both surgery and medicine. Obstetrics has a beginning and an ending with the delivery of a baby being a very happy ending. I like the surgery aspect because it's very interesting and complex.
How do you connect with your patients?
I try to listen to patients stories and problems and let them express their desires and hopes.
What are your interests outside of the office (hobbies, activities)?
I enjoy scuba diving, ATV's, music and hiking.
What is your advice for your patients?
I tell my patients to try to live a healthy lifestyle and to listen to their bodies.
---