You are here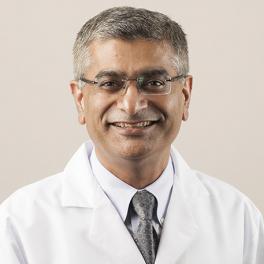 Aslam Jangda MD
Specialties: Pediatrics, Primary Care
Board Certified: Pediatrics
Languages: English, Hindi, Punjabi
Overall Rating of Provider
---
General Info
Medical School/Degree: MD, Dow Medical College, Karachi, Pakistan
Hospital Affiliations: Garnet Health Medical Center (ORMC)
Prior Experience: Middletown Community Health Center, Middletown, NY
Residency: Pediatrics, Lincoln Medical and Mental Health Center, Bronx, NY
Internship: Pediatrics, Lincoln Medical and Mental Health Center, Bronx, NY
Clinical Interests:
Preventive Medicine, Asthma, Obesity.
Year Joined: 2011
---
About Me
What made you want to become a health care provider or what is your earliest memory of wanting to be one?
The earliest memories of me wanting to be a healthcare provider were when my parents made me look into becoming a physician rather than an architect. When I went to medical school, it really attracted me and connected with my future goals.
What do you love most about your specialty? / Why did you choose your specialty?
I love the challenge that I face on a daily basis. Some of my patients are so young that they cannot tell me what is wrong with them. Identifying their problems and treating them is very rewarding.
How do you connect with your patients?
I am a father of three beautiful kids. I have learned more from them than any book could teach me. In my opinion, affection, respect and hope are the keys to being connected.
What are your interests outside of the office (hobbies, activities)?
Hiking, biking, tennis, playing pool, watching movies, traveling, card games and spending time with family
What is your advice for your patients?
Good health is a blessing. Enjoy life, but in a healthy way
---