You are here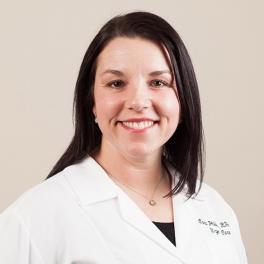 Cara Phillips PA-C
Specialties: Urgent Care
Board Certified: Physician Assistant
Languages: English
Overall Rating of Provider
---
General Info
Prior Experience: St. Francis Hospital, Poughkeepsie, NY
Undergraduate: King's College
Clinical Interests:
Emergency/Urgent Care Medicine
Year Joined: 2002
---
About Me
What made you want to become a health care provider or what is your earliest memory of wanting to be one?
I wanted to be a dentist initially. I worked in a dental office as a dental assistant after graduating from college. I decided that dentistry wasn't for me. My older sister is a nurse and suggested shadowing a physician assistant. It was after shadowing the physician assistant that I knew I wanted to become one. I realized what a difference she made in caring for her patients and wanted to be an important part of a health care team providing excellent care.
What do you love most about your specialty? / Why did you choose your specialty?
I have always worked in Urgent Care/Emergency Medicine and cannot imagine myself in any other specialty. I enjoy the challenge of never knowing what type of disease or injury I may see in a day. It is very gratifying to treat a patient in acute pain or distress and see them improve by the end of the visit. I also treat patients of all ages which keeps me well rounded in many different areas of medicine.
How do you connect with your patients?
I try to make certain I fully explain their diagnosis and treatment plan. I always ask if they have any questions for me and try to never make them feel rushed, no matter how busy the Urgent Care may be.
What are your interests outside of the office (hobbies, activities)?
I am a mother of three and lead a very active life with my husband and children. I am always training for something. I run and have recently started doing triathlons so I spend a lot of time either swimming, biking or running. I have run in 2 half-maratho
What is your advice for your patients?
I always urge patients to establish with a primary care physician that they are comfortable with. I often see patients that have no primary care physician or do not feel connected with the one they have. I always explain how important health maintenance is and that they should have one person at the center of their care.
---