You are here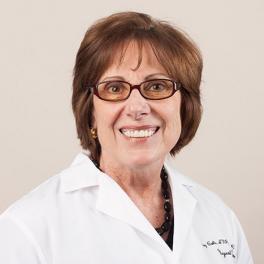 Mary Cable ANP, MS-RN, CS
Specialties: Urgent Care
Board Certified: Adult Nurse Practitioner
Languages: English
---
General Info
Undergraduate: Mount Saint Mary College
Year Joined: 1999
---
About Me
What made you want to become a health care provider or what is your earliest memory of wanting to be one?
After being a nurse for many years, becoming a Nurse Practitioner seemed like a natural progression for me. I wanted to take my education to the next level, and be able to apply my cumulative knowledge to take care of patients in this new capacity.
What do you love most about your specialty? / Why did you choose your specialty?
I chose Urgent Care because of my past experience in the Emergency Department. Everyday is a new challenge. Patients present with varying degrees of illness, and no two patients are the same. Most patients are appreciative of the care that they receive, without waiting. Urgent Care relies on a team approach for the delivery of patient care, and everyone works well together to care for our patients.
How do you connect with your patients?
I try to talk to patients as I would to my family and friends, so that they feel free to talk to me. If a patient feels a connection with you as a provider, they will share information with you that you might otherwise not learn.
What are your interests outside of the office (hobbies, activities)?
Gardening, exercise and traveling...and most of all my Grandchildren!
What is your advice for your patients?
I try to give my patients ways to keep themselves healthy, and to know what symptoms should definitely bring them into the office.
---