You are here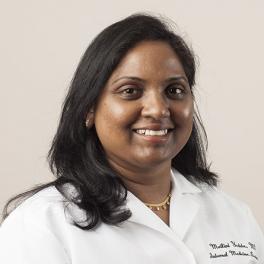 Overall Rating of Provider
---
General Info
Medical School/Degree: MD, Christian Medical College, Vellore, India
Hospital Affiliations: Garnet Health Medical Center (ORMC), St. Anthony Community Hospital
Prior Experience: Our Lady of Mercy Medical Center, Bronx, NY
Residency: Internal Medicine, Our Lady of Mercy Medical Center, Bronx, NY
Internship: Internal Medicine, Our Lady of Mercy Medical Center, Bronx, NY
Fellowship: Geriatrics, Our Lady of Mercy Medical Center, Bronx, NY
Clinical Interests:
Special areas of interest include , falls in the elderly , Dementia , Depression , Incontinence and Osteoporosis , Long term and rehabilitative care , end of life and palliative care .
Year Joined: 2008
---
About Me
What made you want to become a health care provider or what is your earliest memory of wanting to be one?
I was influenced by my father who had a passion for helping others and having realized the immense need for adequate medical care in my country, it has been my deepest desire to become a doctor and extend my services to sick people.
What do you love most about your specialty? / Why did you choose your specialty?
Old age is an essential and vulnerable part of life, often overlooked and considered poor quality of life . I wanted to be a part of their life, providing comprehensive care not just dealing with their complex medical issues , but also many other psychological and social issues improving functionality and quality of life. They value, trust and appreciate being understood and it is very satisfying and rewarding to see the patients and family finding relief .
How do you connect with your patients?
Give patients time to speak, listen to their experiences , involve the family and work with my patients to promote healthy life styles .
What are your interests outside of the office (hobbies, activities)?
I enjoy cooking , traveling and spending time with my two daughters
What is your advice for your patients?
Prevention is better than Cure. Take charge of your health.
---