You are here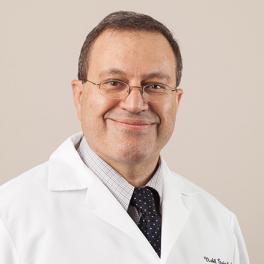 Overall Rating of Provider
---
General Info
Medical School/Degree: MD, Alexandria University, Faculty of Medicine, Alexandria, Egypt
Hospital Affiliations: Garnet Health Medical Center (ORMC) and St. Anthony Community Hospital
Residency: Internal Medicine, Nassau University Medical Center, East Meadow, NY
Internship: General Surgery, Nassau University Medical Center, East Meadow, NY
Clinical Interests:
General Internal Medicine, Geriatric Medicine
Year Joined: 2009
---
About Me
What made you want to become a health care provider or what is your earliest memory of wanting to be one?
I have always loved biology and the study of life, ever since high school. This was just the beginning of my experiences and my interest in medicine. After much research and thinking of who I wanted to become in the future I found that I also enjoyed the diagnosis process and putting together the pieces of the puzzle to find out how to treat patients. I truly enjoy working with people and helping them feel better.
What do you love most about your specialty? / Why did you choose your specialty?
In Egypt I worked in pulmonology, which is a sub-specialty of Internal Medicine. However, I have always loved Internal Medicine as a whole because of the nature of it, and the ever changing and always new technology and findings that come with new research. I also love to work directly with my patients, listening to them and hearing their problems and concerns gives me a chance to interact with them and comfort them as I treat their diseases.
How do you connect with your patients?
I have found that the one thing patients need and look for in a doctor is a confidante who will listen to them. I take the time to listen to their concerns as well as everyday stories they may want to share. I also take the time to explain their diseases to them in a simple way so that they may have a clear understanding of what is going on. The most important thing to me is that my patients know that I truly care about them and that I am not only a doctor but a friend. My interactions with my patients bring out the passion I have for my job.
What are your interests outside of the office (hobbies, activities)?
Because of my busy schedule I have little time to myself. However when I do have a few moments to spend I enjoy playing ping pong with my friends and family. I also enjoy going to the park and barbequing with my family. Any time spent with them is the best time I could ever ask for.
What is your advice for your patients?
The one piece of information I always give to my patients is to eat healthy, exercise daily, actively stay informed about their health, and to always look at the positives of every situation. I try to always remind them that every problem has a solution and that every disease has a treatment.
---