You are here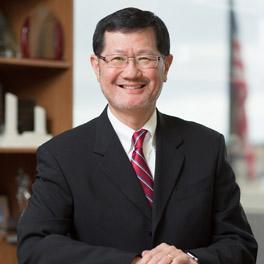 Francis H. Cheung
Position: Chief Information Officer
Francis H. Cheung is the Chief Information Officer at Crystal Run Healthcare. Mr. Cheung is a graduate of University of Wisconsin, Madison in Madison, Wisconsin where he earned his Bachelor and Master of Science in Industrial Engineering. Mr. Cheung is Lean Production Certified and his professional affiliations include membership to the College of Healthcare Information Management Executives (CHIME) and the Healthcare Information and Management Systems Society (HIMSS).
Mr. Cheung joined Crystal Run Healthcare in April of 2015 with over twenty five years of healthcare IT experience. In his role as Chief Information Officer at Crystal Run Healthcare, Mr. Cheung oversees information technology (IT) and business intelligence and leads the development of IT systems and infrastructure to support and promote Crystal Run's integrated, value based model of care.
Prior to joining Crystal Run Healthcare, Mr. Cheung spent four years with United Health Group's Optum Collaborative Care where he held the title Vice President, Provider System Technology and led platform implementation for their accountable care organization (ACO). Prior to Optum, Mr. Cheung held the position of VP and CIO at Park Nicollet Health Services for nine years where he lead the implementation of the electronic record as well as other enterprise systems.
Mr. Cheung resides in Middletown and enjoys spending time with his family.