You are here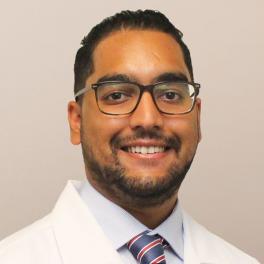 Mohammad Usman Ahmed MD
Specialties: Family Practice
Languages: English, Urdu, Hindi
---
General Info
Medical School/Degree: MD, New York Medical College, Valhalla, NY
Residency: Family Medicine, Zucker School of Medicine at Hofstra/Northwell at Phelps Hospital, Hempstead, NY
Internship: Zucker School of Medicine at Hofstra/Northwell at Phelps Hospital, Hempstead, NY
Undergraduate: BA, Neuroscience, Boston University, Boston, MA
Clinical Interests:
Preventative Care, Adult Medicine, Adolescent Medicine, Women's Health, Urgent Care
Year Joined: 2020
---
About Me
What made you want to become a health care provider or what is your earliest memory of wanting to be one?
My father had his first heart attack in his 30s, and I learned from very young age how precious one's health is. I grew up regularly considering the wellbeing and care of my loved ones, and this informed the decisions I made to volunteer as an EMT in high school and pursue medical school after college. Health and wellness are cherished gifts, and I have always felt passionate about helping others safeguard theirs.
What do you love most about your specialty? / Why did you choose your specialty?
Medicine is fascinatingly complex, and Family Medicine gives me the opportunity to treat a broad range of medical conditions. I also enjoy working with patients from diverse backgrounds, and factoring in their lifestyles to develop holistic patient care plans and recommendations.
How do you connect with your patients?
I believe choosing a primary care physician is more than picking a doctor for your physical- it's about establishing a partnership. I want patients to know how valuable sharing their perspective with me is. Primary care is both about preventing disease as well as personalizing care. I always emphasize openness between myself and my patients, so that it's clear my office is a judgment free zone and we can work together on our common goal: wellness.
What are your interests outside of the office (hobbies, activities)?
I love taking advantage of the three months of good weather in New York - kayaking, hiking, bike riding, and exploring the Hudson Valley and NYC areas with my wife. I also enjoy cooking with as much hot sauce as possible, and designing custom computers.
What is your advice for your patients?
Be a regular! See me whether things are going well, or you have concerns you want to discuss. If you let your doctor get to know you, they will always be able to give you the most fine tuned advice and help you stay on top of your wellness.
---