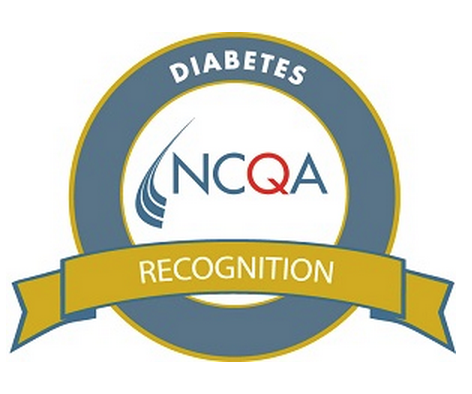 FOR IMMEDIATE RELEASE
For more information, contact: Mark Trocino | 845.615.6832 | mailto:marketing@crystalrunhealthcare.com
Middletown, N.Y. – February 11, 2014 – Crystal Run Healthcare has earned recognition from the National Committee for Quality Assurance (NCQA) for excellence in diabetes care through the Diabetes Recognition Program (DRP). By achieving Recognition, Crystal Run has shown that they are among an elite group of healthcare providers that have been recognized for their skill in providing the highest-level diabetes care and for their ability to exceed quality metrics in:
HbA1c control
Blood pressure control
LDL control
Eye examinations
Nephropathy assessment
Smoking and tobacco use and cessation advice or treatment
The following physicians successfully achieved these NCQA metrics:
In Internal Medicine; Dr. Eric Barbanel, Dr. Sandy Doti, Dr. Karen Finnigan, Dr. Noemi Gonzalez-Klayman, Dr. Nabil Guindi, Dr. Svetlana Kupershtokh, Dr. Sophia Lee, Dr. Liby Mathew, Dr. Robert Menezes, Dr. Jonathan Nasser, Dr. Andreea Rahman, Dr. Riaz Rahman, Dr. Maria Ranin-Lay, Dr. Aasma Riaz, Dr. Lissa Scarlett, Dr. Scot Selbo, Dr. Atter Shahid, Dr. Towhid Shiblee, Dr. Gregory Spencer, Dr. Rashmi Tawil, Dr. Laurence Tawil, Dr. Arthur Tolis, Dr. Alvin Viray, and Dr. Mrilini Yeddu.
And in Family Medicine; Dr. Howard Eskanazy, Dr. Nimfa Gabriana, Dr. David Kang, Dr. Shawkat Massih, Dr. Laura Nicoll, Dr. Saed Qaqish, Dr. Parth Shah, Dr. Simarjit Singh, Dr. Sheryl Sulangi-Lorenc, Dr. Ramzi Tawil, and Dr. Alicia Weissman.
"We are once again honored to receive recognition by the NCQA for our hard work in diabetes care. As Crystal Run Healthcare continues to provide the highest quality of care available to our diabetic patients, this recognition further underscores our commitment to excellence in diabetes management and preventative care as we continue to improve patient outcomes," said Gregory Spencer, MD, FACP, Chief Medical and Chief Medical Information Officer of Crystal Run Healthcare.
--- Cutline: NCQA Diabetes Recognition Program seal.
About NCQA: NCQA is a private, nonprofit organization dedicated to improving health care quality. NCQA accredits and certifies a wide range of health care organizations. It also recognizes clinicians and practices in key areas of performance. NCQA's Healthcare Effectiveness Data and Information Set (HEDIS®) is the most widely used performance measurement tool in health care. NCQA is committed to providing health care quality information for consumers, purchasers, health care providers and researchers.
About Crystal Run Healthcare: Crystal Run Healthcare is a premier multi-specialty group practice, and is among the fastest growing medical practices in the country. Crystal Run Healthcare includes over 300 providers, in over 40 medical specialties with 15 practice locations focusing on the healthcare needs of the mid-Hudson Valley and lower Catskill region. Crystal Run has a strong commitment to primary care, employing an outstanding group of physicians representing the specialties of Internal Medicine, Obstetrics/Gynecology, Family Practice, Geriatrics and Pediatrics. The practice also includes unsurpassed sub-specialists in a wide variety of medical and surgical specialties and sub-specialties. Crystal Run Healthcare offers fully accredited digital radiology and laboratory services and is a national leader in the use and advancement of electronic health records (EHR). Crystal Run Healthcare is accredited by The Joint Commission and is designated by the NCQA as a Level 3 Patient Centered-Medical Home. The practice was among the first 27 health care organizations in the nation to participate as an Accountable Care Organization (ACO) in the Medicare Shared Savings Program (MSSP) effective April 2012. NCQA recognition of Crystal Run as an Early Adopter seeking ACO Accreditation in January 2012 culminated in December 2012 with Crystal Run Healthcare achieving NCQA Level 2 ACO Accreditation. For more information about Crystal Run Healthcare visit www.crystalrunhealthcare.com, and follow us on Twitter, LinkedIn and Facebook or call 845.615.6832.