You are here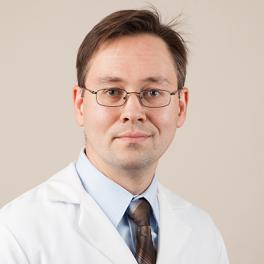 Aleksandr Guchinskiy DO
Specialties: Otolaryngology
Board Certified: Otolaryngology/Facial Plastic Surgery
Languages: English
Overall Rating of Provider
---
General Info
Medical School/Degree: University of Medicine and Dentistry of New Jersey of Osteopathic Medicine
Hospital Affiliations: St. Anthony Community Hospital
Residency: Otolaryngology, Head and Neck Surgery, and Facial Plastic Surgery, Saint Barnabus Medical Center, Livingston, NJ
Internship: Otolaryngology, Union Memorial Hospital, Union, NJ
Undergraduate: Rutgers University
Clinical Interests:
Pediatric Otolaryngology Middle Ear Surgery Thyroid and Parathyroid Surgery Nasal and Sinus Surgery
Year Joined: 2009
---
About Me
What made you want to become a health care provider or what is your earliest memory of wanting to be one?
I grew up in a physician's family. Being exposed to the field of medicine at an early age helped me with this right decision of becoming a physician myself.
What do you love most about your specialty? / Why did you choose your specialty?
In my specialty I am able to see patients of all ages, pediatric and adult. I am able to treat diseases involving the ears, nose and throat through medical as well as surgical treatment modalities. In my specialty I deal with an array of medical disorders ranging from an ear infection to head and neck cancer.
How do you connect with your patients?
By finding a common topic to discuss.
What are your interests outside of the office (hobbies, activities)?
Spending time with my family, Reading, Swimming, Playing tennis, Skiing
What is your advice for your patients?
Find good ways to deal with stress.
---