You are here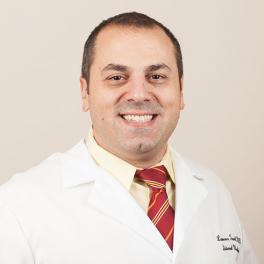 Overall Rating of Provider
---
General Info
Medical School/Degree: MD - Ross University School of Medicine, Bridgetown, Barbados
Hospital Affiliations: Garnet Health Medical Center (ORMC), Garnet Health Medical Center - Catskills (CRMC)
Residency: Internal Medicine, The Stamford Hospital, Stamford, CT
Internship: Internal Medicine, The Stamford Hospital, Stamford, CT
Undergraduate: State University of New York at New Paltz, New Paltz, New York
Year Joined: 2004
---
About Me
What made you want to become a health care provider or what is your earliest memory of wanting to be one?
I have wanted to be a physician since age 5 and nothing could have deterred me from this path. It is truly a calling.
What do you love most about your specialty? / Why did you choose your specialty?
The ability to treat a wide variety of illnesses and disease. As an internist we are the first and usually front line for many patients and I truly enjoy being able to help with those needs.
How do you connect with your patients?
I try and get to know them and also share a lot about myself as well.
What are your interests outside of the office (hobbies, activities)?
I enjoy many outdoors activities, especially golf. I also enjoy RC hobbies.
What is your advice for your patients?
To please take better care of themselves.
---