You are here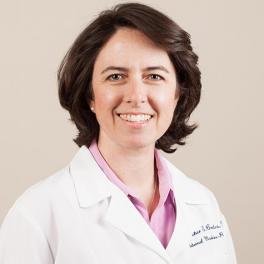 ---
General Info
Prior Experience: Hackensack University Medical Center, Hackensack, NJ
Undergraduate: Bachelor of Science, Biology - University of New Hampshire, Durham, NH
Graduate: Master of Science. Genetic Counseling - University of Minnesota, Minneapolis, MN
Clinical Interests:
First trimester screening, prenatal genetic screening, Jewish genetic disease screening, prenatal diagnostic testing, support groups and community education
Year Joined: 2011
---
About Me
What made you want to become a health care provider or what is your earliest memory of wanting to be one?
I've always loved the medical field and knew I wanted to help people. The field of genetic counseling combines my interest in medicine and in helping people.
What do you love most about your specialty? / Why did you choose your specialty?
I specialize in prenatal genetic counseling. At this time, the field of genetics is exploding. I love being part of a field where new information is constantly being discovered. I enjoy the prenatal area of genetics because I am involved with patients/couples during a very exciting time in their lives.
How do you connect with your patients?
One of my roles is to help patients/couples understand complex medical information and any potential risks for a pregnancy; while also helping them make decisions which best fit their family and cultural values. I connect with patients by listening to them and giving them time to express any concerns they may have while also using various tools to help them understand the medical issues for the pregnancy. Many people are nervous about what information I may be going over or what results I may be giving. But for the majority of people, I give good news.
What are your interests outside of the office (hobbies, activities)?
Hiking, Triathlons, Camping, Visiting friends/family in NH.
What is your advice for your patients?
Take the time to process the information you've been given. If questions come up after our visit, you can always call.
---