You are here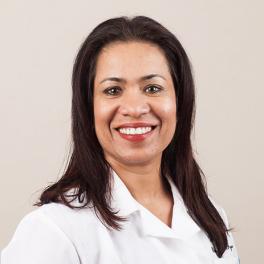 Tapti Panda MD, FACOG
Specialties: Obstetrics & Gynecology
Board Certified: Obstetrics & Gynecology
Languages: English, Spanish
---
General Info
Medical School/Degree: Rajah Muthiah Medical College
Hospital Affiliations: Garnet Health Medical Center – Catskills (CRMC), Garnet Health Medical Center (ORMC)
Residency: Obstetrics & Gynecology, Bronx Lebanon Hospital Center, Bronx, NY
Internship: Obstetrics & Gynecology, Bronx Lebanon Hospital Center, Bronx, NY
Clinical Interests:
Gynecology, Reproductive Endocrine, Pediatric Gynecology
Year Joined: 2008
---
About Me
What made you want to become a health care provider or what is your earliest memory of wanting to be one?
When I was in high school and was asked to write an essay on my aim in life, I somehow got down to an opening line of an aimless man is like a radar-less boat- I went on writing about how my aim in life was to become a doctor. Imbibing the encouragement from my parents and inspiration from my grandfather who was a surgeon I worked towards realizing my goal. I found myself in medical school in 2 years from the day I had written down that essay! Of course it was not like I had ever imagined it would be!
What do you love most about your specialty? / Why did you choose your specialty?
As a medical student I had my first OBGYN experience in my second year as part of clinical rotation in the hospital. Seeing the special needs of a woman who takes on a myriad of roles in her life introduced me to the unique emotional and social issues of obstetrics and gynecology. It was a field that balanced the fields of both medicine and surgery. I could as an OBGYN practice both medicine and surgery - that was what made it special!
How do you connect with your patients?
Being resilient and goal oriented and having good communication skills has helped me well in my field. Every day I see myself listening to patients share their complaints and experiences that brought them to me. I find myself being able to laugh with them and also hold their hands when they are sad and are crying. I believe that building a rapport with the patient increases the effectiveness of my role as a physician, an educator and a teacher.
What are your interests outside of the office (hobbies, activities)?
The outdoors is where I look to when I want to unwind. Travel and food have been my top interests for most of my life. I am a Badminton and racquet game player and enthusiast. I enjoy the de-stressing effect that cooking has on me.
What is your advice for your patients?
I advise them to be responsible for their actions which also to some extent reflects their overall health. Taking charge of themselves and respecting ones own body and mind is what I advise the most. My closing line on most encounters would be take care of yourself.
---