You are here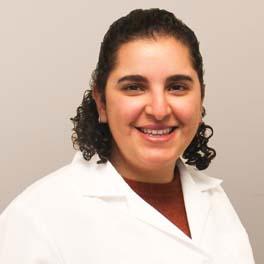 Carmen Kotry PA-C
Specialties: General Surgery
Board Certified: Physician Assistant
Languages: English & Arabic
---
General Info
Hospital Affiliations: Garnet Health Medical Center
Undergraduate: Seton Hall University, South Orange, NJ
Graduate: Masters in Physician Assistant, Seton Hall Medical, South Orange, NJ
Clinical Interests:
Surgery
Year Joined: 2021
---
About Me
What made you want to become a health care provider or what is your earliest memory of wanting to be one?
I was at the mall with my cousin when we saw a man go into cardiac arrest. My cousin, who is an MD, immediately started CPR. After that moment, I knew I wanted to go into medicine to help others and also avoid feeling helpless in those types of situations again.
What do you love most about your specialty? / Why did you choose your specialty?
I love surgery in that there is something we can do at that moment to help alleviate pain or remove the issue. Surgery is diagnostic, definitive, as well as preventative in a way no other medical field is.
How do you connect with your patients?
We are all human, with real fears and worries, especially at a vulnerable time like surgery. Being truthful, human, and deviating fears is my way of connecting.
What are your interests outside of the office (hobbies, activities)?
Huge travel person! Love the beach as well as adventure trips.
What is your advice for your patients?
The advice I tell my own family. I just give the facts and my recommendations, it's up to the patient to decide what they want.
---