You are here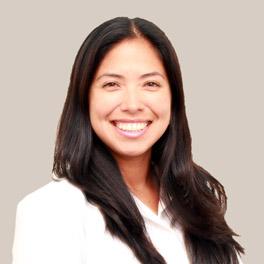 Elynor Giannin Perez DPM, FACFAS
Specialties: Podiatry, Foot & Ankle Surgery
Board Certified: Reconstructive Foot and Ankle Surgery (ABFAS), Podiatric Medicine (ABPM)
Languages: English, Spanish
Overall Rating of Provider
---
General Info
Medical School/Degree: DPM, New York College of Podiatric Medicine, New York, NY
Hospital Affiliations: Garnet Health Medical Center (ORMC), St. Anthony Community Hospital
Prior Experience: Mt. Sinai Medical Center, New York, NY
Residency: Podiatric Medicine and Surgery, New York College of Podiatric Medicine/Metropolitan/Lincoln Hospitals, Manhattan, NY
Fellowship: Foot and Ankle Reconstruction/Diabetic Limb Salvage & Foot and Ankle Surgery, Jewish Hospital & St. Mary's Healthcare/University of Louisville KentuckyOne Health, Louisville, KY
Undergraduate: Manhattan College
Clinical Interests:
My specialty is in all aspects of reconstructive foot and ankle surgery (flat foot, cavus foot, Charcot, pediatric pathology). I have a special interest in foot and ankle trauma (adults and peds), arthroscopy, sports medicine and total ankle replacements.
Year Joined: 2015
---
About Me
What made you want to become a health care provider or what is your earliest memory of wanting to be one?
I've always known I wanted to be in the medical field. I became a patient in 2005 and had surgery on my feet which made me decide that Podiatry was the career choice for me.
What do you love most about your specialty? / Why did you choose your specialty?
I have been an athlete all my life with tennis being my sport. I received a tennis scholarship to Manhattan College, where I played 1st singles and doubles. I developed bunions that became very painful and sought treatment which is how I was introduced to the field of Podiatry. I was referred to a doctor who eventually performed surgery on my feet. I was very happy with the results and decided to become a Podiatrist. What I love most about my specialty is that as a foot and ankle surgeon I can improve my patients quality of life.
How do you connect with your patients?
Open communication with my patients is key to having a healthy doctor - patient relationship. It is very important that my patients understand their pathology in order to achieve the best treatment plan for them, whether that be conservative or surgical treatment. An educated patient can make better decisions and be very much involved in their own treatment plan.
What are your interests outside of the office (hobbies, activities)?
I continue to play tennis as well as running and swimming. I love to run and have participated in 3 half marathons (2 NYC half marathons as well as the Urban Bourbon half marathon in Louisville, KY). Aside from working out, I enjoy traveling as well as attending conferences and keeping up with the literature in order to provide the best care for my patients.
What is your advice for your patients?
Pay attention and be kind to your feet! Feet are usually underestimated until they hurt. I want to help you get better and back on them. Movement is life!
---