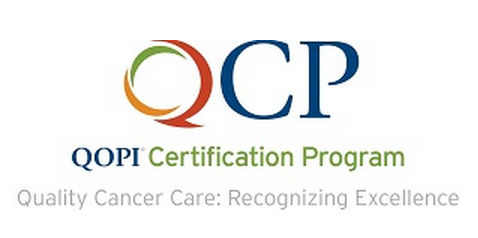 FOR IMMEDIATE RELEASE
For more information, contact: Mark Trocino | 845.615.6832 | mailto:marketing@crystalrunhealthcare.com
Middletown, N.Y. – June 24, 2013 – Crystal Run Healthcare has been recognized by the Quality Oncology Practice Initiative (QOPI®) Certification Program, an affiliate of the American Society of Clinical Oncology (ASCO). The QOPI Certification Program certifies outpatient hematology-oncology practices that meet the highest standards for quality cancer care. Crystal Run earned the same level of recognition 2010, at which time it was one of the first sixteen community cancer care practices in the United States to earn certification from the ASCO. This latest recognition is again valid for three years. The QOPI Certification Program recognizes that Crystal Run Healthcare has not only scored high on the key QOPI quality measures, but also meets the rigorous safety measures established by ASCO and the Oncology Nursing Society (ONS). Crystal Run has met the program's core standards in all areas of treatment, including:
Treatment planning
Staff training and education
Chemotherapy orders and drug preparation
Patient consent and education
Safe chemotherapy administration
Monitoring and assessment of patient well-being
"We are proud to once again earn certification from the ASCO and QOPI. As Crystal Run Healthcare continues to provide the highest quality of care available to our patients, this certification further underscores our commitment to excellence in cancer care," said Manuel C. Perry, MD, Oncology and Hematology Division Leader at Crystal Run Healthcare.
QOPI is a voluntary, self-assessment and improvement program launched by ASCO in 2006 to help hematology-oncology and medical oncology practices assess the quality of the care they provide to patients. More than 800 oncology practices have registered in the QOPI program.
"Oncology practices that are committed to quality and safety are those that provide the most optimal cancer care," said ASCO President Sandra M. Swain, MD, FACP. "ASCO's quality programs are designed by leaders in the profession and give practices the ability to continuously improve the quality of care they provide. The QOPI Certification Program helps practices determine whether they are providing the best treatment and care possible to their patients, and demonstrates a commitment to excellence and ongoing quality improvement in the hematology-oncology outpatient practice."
About ASCO: The American Society of Clinical Oncology (ASCO) is the world's leading professional organization representing physicians who care for people with cancer. With more than 30,000 members, ASCO is committed to improving cancer care through scientific meetings, educational programs and peer-reviewed journals. ASCO is supported by its affiliate organization, the Conquer Cancer Foundation, which funds ground-breaking research and programs that make a tangible difference in the lives of people with cancer. For ASCO information and resources, visit www.asco.org. Patient-oriented cancer information is available at www.cancer.net.
About Crystal Run Healthcare: Crystal Run Healthcare is a premier multi-specialty group practice, and is among the fastest growing medical practices in the country. Crystal Run Healthcare includes over 300 providers, in over 40 medical specialties with 14 practice locations focusing on the healthcare needs of the mid-Hudson Valley and lower Catskill region. Crystal Run has a strong commitment to primary care, employing an outstanding group of physicians representing the specialties of Internal Medicine, Obstetrics/Gynecology, Family Practice, Geriatrics and Pediatrics. The practice also includes unsurpassed sub-specialists in a wide variety of medical and surgical specialties and sub-specialties. Crystal Run Healthcare offers fully accredited digital radiology and laboratory services and is a national leader in the use and advancement of electronic health records (EHR). Crystal Run Healthcare is accredited by The Joint Commission and is designated by the NCQA as a Level 3 Patient Centered-Medical Home. The practice was among the first 27 health care organizations in the nation to participate as an Accountable Care Organization (ACO) in the Medicare Shared Savings Program (MSSP) effective April 2012. NCQA recognition of Crystal Run as an Early Adopter seeking ACO Accreditation in January 2012 culminated in December 2012 with Crystal Run Healthcare achieving NCQA Level 2 ACO Accreditation. For more information about Crystal Run Healthcare visit our website at www.crystalrunhealthcare.com or call 845.615.6832.