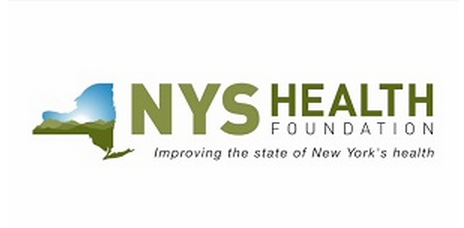 FOR IMMEDIATE RELEASE
For more information, contact: Mark Trocino | 845.615.6832 | mailto:marketing@crystalrunhealthcare.com
Middletown, N.Y. – In February of 2014, Crystal Run Healthcare earned recognition from the National Committee for Quality Assurance (NCQA) for excellence in diabetes care through the Diabetes Recognition Program (DRP). Studies show that patients treated by providers with NCQA recognition have lower costs and fewer emergency department visits than patients treated by nonrecognized providers. By achieving recognition, Crystal Run has shown that they are among an elite group of healthcare providers that have been recognized for their skill in providing the highest-level diabetes care and for their ability to exceed quality metrics in:
HbA1c control
Blood pressure control
LDL control
Eye examinations
Nephropathy assessment
Smoking and tobacco use and cessation advice or treatment
In conjunction with earning recognition from the NCQA for excellence in diabetes care, the New York State Health Foundation (NYSHealth) has recognized Crystal Run Healthcare in their Best of 2013: Meeting the Mark in Diabetes Care video. The video features top healthcare providers that participate in NYSHealth's Meeting the Mark initiative to achieve excellence in diabetes care. Dr. Scott Hines, Co-Chief Clinical Transformation Officer for Crystal Run Healthcare speaks in the video to what Crystal Run learned by participating in the Meeting the Mark initiative: "The biggest benefit to going through this process was again, to take a step back and look at how we were performing in one of the most important diseases we treat which is diabetes," said Hines. In addition to Dr. Hines, Crystal Run's Chief Medical and Chief Medical Information Officer, Dr. Gregory Spencer is also featured in the video performing a diabetic medical exam.
Click here to view the video.
About Crystal Run Healthcare: Crystal Run Healthcare is a premier multi-specialty group practice, and is among the fastest growing medical practices in the country. Crystal Run Healthcare includes over 300 providers, in over 40 medical specialties with 15 practice locations focusing on the healthcare needs of the mid-Hudson Valley and lower Catskill region. Crystal Run has a strong commitment to primary care, employing an outstanding group of physicians representing the specialties of Internal Medicine, Obstetrics/Gynecology, Family Practice, Geriatrics and Pediatrics. The practice also includes unsurpassed sub-specialists in a wide variety of medical and surgical specialties and sub-specialties. Crystal Run Healthcare offers fully accredited digital radiology and laboratory services and is a national leader in the use and advancement of electronic health records (EHR). Crystal Run Healthcare is accredited by The Joint Commission and is designated by the NCQA as a Level 3 Patient Centered-Medical Home. The practice was among the first 27 health care organizations in the nation to participate as an Accountable Care Organization (ACO) in the Medicare Shared Savings Program (MSSP) effective April 2012. NCQA recognition of Crystal Run as an Early Adopter seeking ACO Accreditation in January 2012 culminated in December 2012 with Crystal Run Healthcare achieving NCQA Level 2 ACO Accreditation. For more information about Crystal Run Healthcare visit www.crystalrunhealthcare.com, and follow us on Twitter, LinkedIn and Facebook or call 845.615.6832.