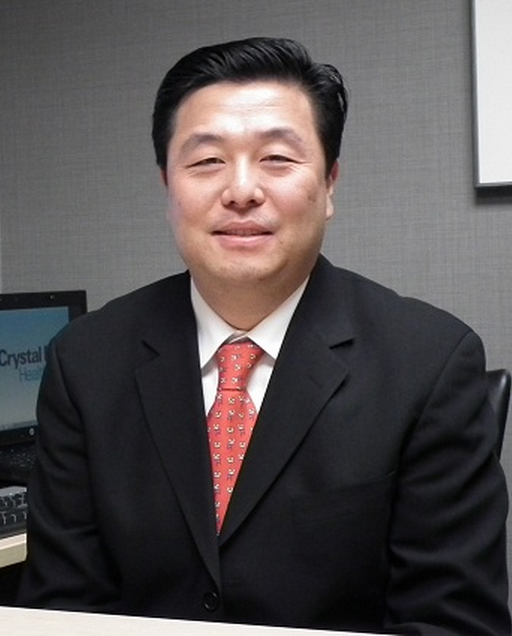 FOR IMMEDIATE RELEASE
For more information, contact: Mark Trocino | 845.615.6832 |
mailto:marketing@crystalrunhealthcare.com
Middletown, N.Y. – January 29, 2013 – Crystal Run Healthcare is pleased to welcome Bryan Chung, JD, MPH, CHC, to the practice as its new Director of Compliance. In this newly created position, Chung will oversee the organization's compliance efforts to ensure all policies, procedures and general operations comply with the growing regulatory requirements in the healthcare sector as well as the ethical standards set forth by the practice.
Mr. Chung joins Crystal Run Healthcare with a distinguished healthcare law background. Prior to joining Crystal Run, Chung spent four years at Queens-Long Island Medical Group as its Chief Corporate Compliance Officer where he developed and implemented a comprehensive corporate compliance program. Most recently, Mr. Chung owned and operated his own healthcare management consulting business where he assisted healthcare providers in designing and implementing effective compliance programs. Mr. Chung earned his BA from New York University in New York, NY and his Masters in Public Health with a concentration in Healthcare Management from Emory School of Public Health in Atlanta, GA. Chung earned his Juris Doctor from St. John's University School of Law in Jamaica, NY and was admitted to both the New York and New Jersey State Bars.
"I am very happy to welcome Bryan to Crystal Run Healthcare as our first Director of Compliance. The knowledge and experience in compliance and healthcare law that Bryan brings to Crystal Run will assist in our continuous pursuit of excellence in healthcare," said Michelle A. Koury, MD, Chief Operating Officer at Crystal Run Healthcare.
--- Cutline: Bryan Chung, JD, MPH, CHC, Director of Compliance at Crystal Run Healthcare
About Crystal Run Healthcare:
Crystal Run Healthcare is a premier multi-specialty group practice, and is among the fastest growing medical practices in the country. Crystal Run Healthcare includes over 300 providers, in over 40 medical specialties with 15 practice locations focusing on the healthcare needs of the mid-Hudson Valley and lower Catskill region. Crystal Run has a strong commitment to primary care, employing an outstanding group of physicians representing the specialties of Internal Medicine, Obstetrics/Gynecology, Family Practice, Geriatrics and Pediatrics. The practice also includes unsurpassed sub-specialists in a wide variety of medical and surgical specialties and sub-specialties. Crystal Run Healthcare offers fully accredited digital radiology and laboratory services and is a national leader in the use and advancement of electronic health records (EHR). Crystal Run Healthcare is accredited by The Joint Commission and is designated by the NCQA as a Level 3 Patient Centered-Medical Home. The practice was among the first 27 health care organizations in the nation to participate as an Accountable Care Organization (ACO) in the Medicare Shared Savings Program (MSSP) effective April 2012. NCQA recognition of Crystal Run as an Early Adopter seeking ACO Accreditation in January 2012 culminated in December 2012 with Crystal Run Healthcare achieving NCQA Level 2 ACO Accreditation. For more information about Crystal Run Healthcare visit our website at
www.crystalrunhealthcare.com
or call 845.615.6832.