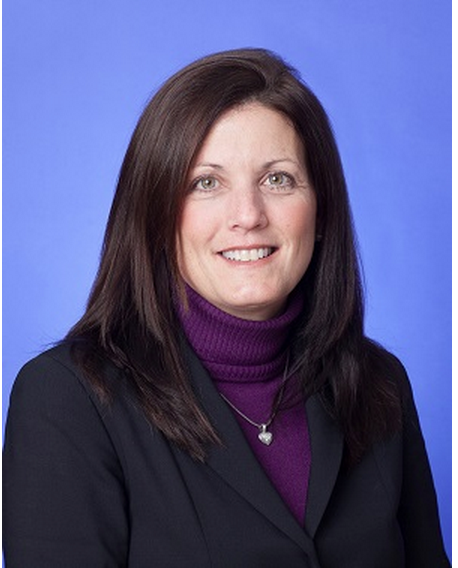 FOR IMMEDIATE RELEASE
For more information, contact: Mark Trocino | 845.615.6832 | mailto:marketing@crystalrunhealthcare.com
Middletown, N.Y. – January 8, 2014 – Crystal Run Healthcare's Chief Operating Officer, Michelle A. Koury, MD has been appointed to the American Medical Group Association's (AMGA) Board of Directors. Dr. Koury, a board certified Internist joined Crystal Run Healthcare in 1996. She was appointed as Crystal Run Healthcare's first Medical Director in 2002 and served in that role for six years until being appointed Chief Operating Officer in 2008. Dr. Koury has served as the Corporate Hero for the Hudson Valley Arthritis Walk and has participated in a "Powerful Women Roundtable" discussion at The College of New Rochelle. In 2012, Dr. Koury was honored by the SUNY Sullivan Foundation as a "Woman Who Makes a Difference" in healthcare. She is a member of the American College of Physician Executives, and currently serves on the Board of Directors for the Orange County Chamber of Commerce and the Community Foundation of Orange and Sullivan.
The Board of Directors represents the leadership of some of AMGA's most prominent member medical groups. Crystal Run Healthcare is a national leader in healthcare reform and remains on the leading edge of healthcare delivery in the local communities it serves. Dr. Koury has been an integral part of Crystal Run's transformation to value based care and becoming an Accountable Care Organization (ACO). In April 2012, Crystal Run Healthcare was one of twenty-seven healthcare practices selected by Centers for Medicare and Medicaid Services (CMS) to participate in the Medical Shared Savings Program (MSSP) as an ACO. Crystal Run has also been recognized by the National Committee for Quality Assurance (NCQA) as a Level 3 Patient Centered-Medical Home as well as received Level 2 ACO accreditation, the first in New York State and among the first six nationally to receive ACO accreditation.
"It is with great pleasure and excitement that I join the Board of Directors for AMGA. I am truly honored to be selected and serve on the board alongside other prominent healthcare executives from across the country working together during a time of momentous change in our healthcare delivery system," said Michelle A. Koury, MD, Chief Operating Officer at Crystal Run Healthcare.
--- Cutline: Dr. Michelle A. Koury, Chief Operating Officer for Crystal Run Healthcare has been appointed to the Board of Directors for the American Medical Group Association (AMGA).
About AMGA: The American Medical Group Association (AMGA) is a 501(c)(6) trade association representing medical groups, health systems, and other organized systems of care, including some of the nation's largest, most prestigious integrated delivery systems. AMGA is a leading voice in advocating for efficient, team-based, and accountable care. AMGA members encompass all models of organized systems of care in the healthcare industry, including: physician-owned, independent group practices, integrated delivery systems, hospital-affiliated medical groups, independent practice associations (IPAs), academic and faculty practices, accountable care organizations, and high-performing health systems. More than 130,000 physicians practice in AMGA member organizations, providing healthcare services for 120 million patients (approximately one in three Americans). Headquartered in Alexandria, Virginia, AMGA is the strategic partner for these organizations, providing a comprehensive package of benefits, including political advocacy, educational and networking programs, publications, benchmarking data services, and financial and operations assistance. www.amga.org
About Crystal Run Healthcare: Crystal Run Healthcare is a premier multi-specialty group practice, and is among the fastest growing medical practices in the country. Crystal Run Healthcare includes over 300 providers, in over 40 medical specialties with 15 practice locations focusing on the healthcare needs of the mid-Hudson Valley and lower Catskill region. Crystal Run has a strong commitment to primary care, employing an outstanding group of physicians representing the specialties of Internal Medicine, Obstetrics/Gynecology, Family Practice, Geriatrics and Pediatrics. The practice also includes unsurpassed sub-specialists in a wide variety of medical and surgical specialties and sub-specialties. Crystal Run Healthcare offers fully accredited digital radiology and laboratory services and is a national leader in the use and advancement of electronic health records (EHR). Crystal Run Healthcare is accredited by The Joint Commission and is designated by the NCQA as a Level 3 Patient Centered-Medical Home. The practice was among the first 27 health care organizations in the nation to participate as an Accountable Care Organization (ACO) in the Medicare Shared Savings Program (MSSP) effective April 2012. NCQA recognition of Crystal Run as an Early Adopter seeking ACO Accreditation in January 2012 culminated in December 2012 with Crystal Run Healthcare achieving NCQA Level 2 ACO Accreditation. For more information about Crystal Run Healthcare visit www.crystalrunhealthcare.com, and follow us on Twitter, LinkedIn and Facebook or call 845.615.6832.