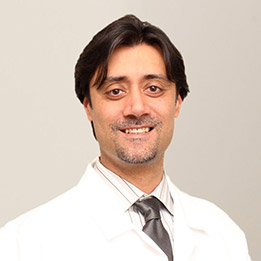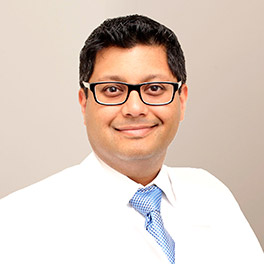 FOR IMMEDIATE RELEASE
For more information, contact: Mark Trocino | 845.615.6832 | mailto:marketing@crystalrunhealthcare.com
SAMI AHMAD, MD AND KAYTAN AMRUTE, MD JOIN CRYSTAL RUN HEALTHCARE IN ROCKLAND COUNTY
Pomona, N.Y. – July 21, 2015 – Crystal Run Healthcare is pleased to announce that Sami Ahmad, MD, and Kaytan Amrute, MD, have joined its multi-specialty group medical practice in Rockland County. Specializing in Obstetrics and Gynecology (OBGYN), Dr. Sami Ahmad and Dr. Kaytan Amrute will see patients in the offices located at 26 Firemens Memorial Drive, Suite 120 in Pomona, NY. The phone number is 845-362-5900 and can be used to schedule appointments with either provider. Drs. Ahmad and Amrute join Crystal Run's already established OBGYN and Women's Health Division and both perform surgery and deliveries at Nyack Hospital.
"As we continue to offer the residents of Rockland County more access to high-quality, coordinated care, we are happy that both Dr. Ahmad and Dr. Amrute have chosen to join Crystal Run Healthcare. We welcome them both and look forward to serving the residents of Rockland," said Michelle A. Koury, MD, Chief Operating Officer of Crystal Run Healthcare.
Sami Ahmad, MD,
received his Medical Degree from the American University of the Caribbean School of Medicine in St. Maarten and completed his Residency in Obstetrics and Gynecology at Nassau University Medical Center in East Meadow, NY. He is a member of the American Congress of Obstetricians and Gynecologists.
Kaytan Amrute, MD, received his Medical Degree from SUNY Health Science Center of Brooklyn in Brooklyn, NY and completed his Residency in Obstetrics and Gynecology at St. Luke's-Roosevelt Hospital in New York, NY. He is a member of the American College of Obstetricians and Gynecologists.
About Crystal Run Healthcare: Crystal Run Healthcare is a premier multispecialty group practice with over 350 providers in over 40 medical specialties and more than 30 practice locations in the Hudson Valley and lower Catskill region. Crystal Run has a strong commitment to primary care, employing an outstanding group of physicians in the specialties of Internal Medicine, Obstetrics/Gynecology, Family Practice, Geriatrics and Pediatrics. The practice also includes unsurpassed sub-specialists in a wide variety of medical and surgical specialties and sub-specialties. In addition to accreditation by The Joint Commission, Crystal Run is designated by the National Committee for Quality Assurance (NCQA) as a Level 3 Patient Centered-Medical Home. The practice is among the first 27 health care organizations in the nation to participate as an Accountable Care Organization (ACO) in the Medicare Shared Savings Program (MSSP). Crystal Run Healthcare achieved NCQA Level 2 ACO Accreditation in 2012, becoming the first health care organization to be so designated in New York State and among the first six in the United States. Leveraging its ACO experience, Crystal Run has entered into value-based care/shared savings arrangements with numerous commercial payers and a Medicaid Managed Care organization. As a result, contracts which reward Crystal Run for health outcomes now cover approximately 50 percent of the group's attributed primary care patients. Crystal Run has demonstrated its ability to manage population health, improving quality while simultaneously lowering per capita cost for the patients it serves. Crystal Run Healthcare and Mount Sinai Health System have recently announced the established the Mount Sinai-Crystal Run Alliance for Healthcare Transformation, a groundbreaking partnership in which the participants will share and implement best practices, invest and share financial and intellectual resources, strengthen provider networks, and employ innovative approaches to the creation of health care value—all in furtherance of the "Triple Aim" of Better Care, Better Health, and Lower Cost. For more information about Crystal Run Healthcare visit www.crystalrunhealthcare.com, and follow us on Twitter, LinkedIn and Facebook or call 845.703.6999.
# # #