If your primary care provider suspects you have cancer, they'll refer you to an oncologist. Oncologists specialize in cancer diagnosis, treatment, and care. There are several different types of oncologists, it's important to know which type of oncologist is providing your oncology care.
Types of Oncologists
Many types of cancers involve a variety of different treatments and therapies. It is common to see more than one oncologist when establishing a treatment plan.
1. Surgical Oncologist
A surgical oncologist is often the first oncologist a primary care provider will consult for a second opinion. They will conduct an initial examination and biopsy of the questionable area. Once the biopsy has been tested, if it is cancerous, they may recommend surgery to remove the tumor, any infected tissues, and/or part of the infected organ.
2. Hematologist Oncologist
A hematologist oncologist specializes in the treatment of blood-related cancers such as lymphoma and leukemia. If your primary care provider suspects your cancer is blood-related, you'll be referred to a hematologist oncologist.
3. Radiation Oncologist
A radiation oncologist will be consulted if radiation therapy is part of your cancer treatment plan. This type of oncologist specializes in the use of high-energy focused radiation equipment to destroy the cancer cells.
In certain cases, an alternative form of internal radiation therapy, or brachytherapy, is used. Material is surgically implanted in the affected area to help destroy the cancer cells and preserve surrounding tissue.
4. Medical Oncologist
Your surgical oncologist may also refer you to a medical oncologist if your cancer treatment plan includes various types of non-surgical therapies such as hormonal, chemo, biological, and holistic.
A medical oncologist is also responsible for helping you manage side effects and maintain your overall health and well-being throughout treatment. They often assist with nutrition counseling and recommend a specific diet for you to follow.
5. Pediatric Oncologist
Pediatric oncologists specialize in treating cancers in children. Some may specialize in specific cancer treatment areas like surgical, hematology, medical, etc. A pediatric oncologist may also refer patients to, and work alongside, other types of oncologists.
6. Urologic Oncologist
A urologic oncologist specializes in the treatment of cancers related to the urinary tract and reproductive organs in men and women, such as prostate cancer or uterine cancer. Some women may alternatively see a gynecologic oncologist who specializes in the treatment of women's urinary tract, reproductive organ cancers, and orthopedic oncology.
What Is the QOPI® Certification Program?
Oncologists and oncology care and treatment centers can apply for the QOPI® (Quality Oncology Practice Initiative) Certification Program. To become certified, the facility or provider must meet 24 measures for cancer care, along with 17 specific chemotherapy safety standards.
Participating facilities are routinely evaluated against specific performance and quality measures related to oncology. Program members are benchmarked against other top-performing oncology facilities throughout the country.
The evaluations and benchmark comparisons help improve the effectiveness of various procedures and policies while further allowing the facility to deliver the best oncology care for their patients. The certification further underscores a facility's commitment to excellence and quality medical care.
QOPI® Quality Score and Measurements
To obtain QOPI® certification, an oncology facility must undergo a detailed certification process. The first step in this process is a QOPI® participation prerequisite. The facility must review its current practices and procedures and compare these against established standards.
An overall quality score of 75% or greater is required. If a facility has this score, then they can submit their QOPI® Certification application. If not, they must bring their standards up to achieve a higher quality score.
After the application is submitted, the facility will participate in an onsite survey conducted by experienced oncology professionals. These professionals will assess compliance with current QOPI® Certification standards through medical record reviews, general observations, and interviews with patients and staff.
The next step in the application process is to receive the onsite survey report. This report documents the facility's level of compliance with each of the QOPI® Certification standards. The oncology professionals will make specific recommendations and requirements for improved oncology care for each standard when applicable.
If there are specific standards that do not meet QOPI® Certification requirements, the facility must address these and then request another onsite survey. Once they meet all standards and are verified as being fully compliant, they will receive their QOPI® Certification.
The facility is certified for three years. At the end of that time, the facility must reapply to retain its QOPI® Certification.
Crystal Run Healthcare has achieved and maintained QOPI® Certification since 2010 and continues to adhere to the highest standards of oncology care.
Choosing the Right Oncologist for Your Needs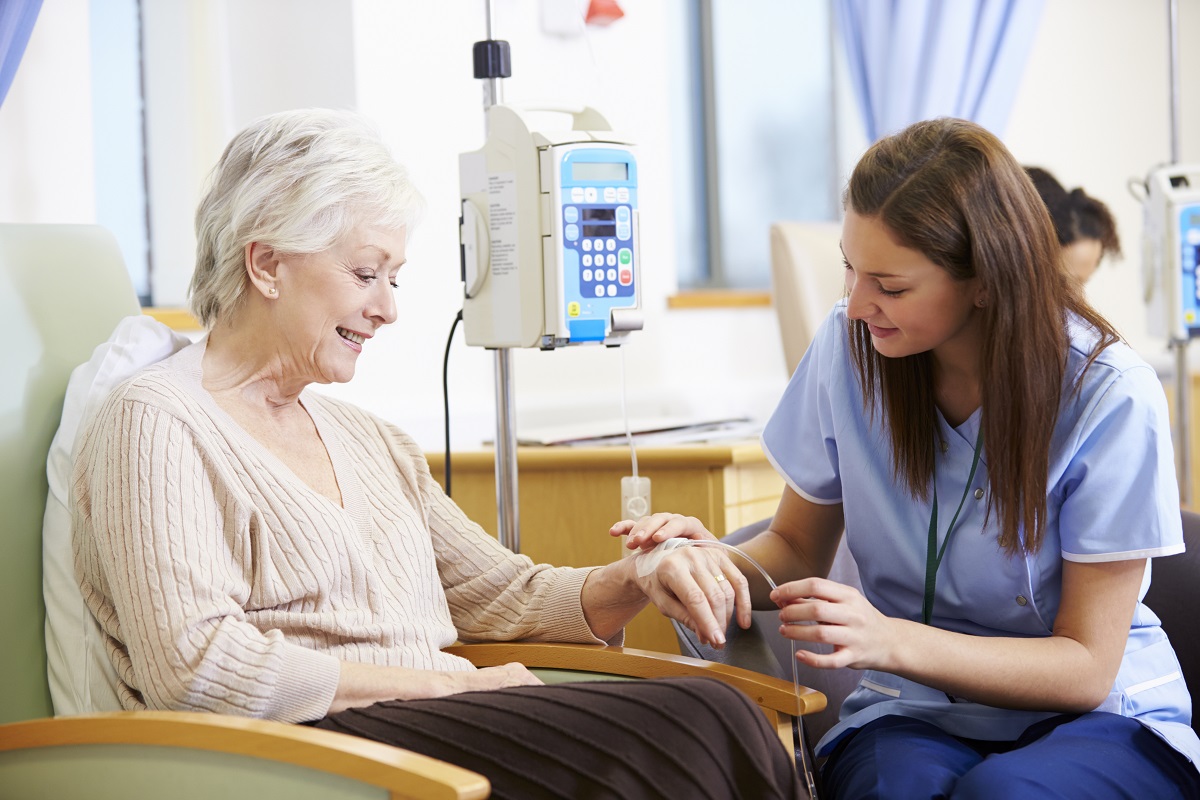 Your primary care provider will make an informed oncologist(s) recommendation with your care and best interests in mind. Finding an oncologist that specializes in treating your type of cancer and makes you feel comfortable should be your primary focus.
In some cases, you may need to speak to and consult with multiple oncologists. During this process, it's important to determine that the oncologists you choose have privileges at your hospital of choice. Oncologists are only allowed to admit, see, and treat patients at hospitals where they hold privileges.
Make sure you are comfortable with the oncologist and your treatment plan. Getting a second opinion is common when patients are diagnosed with cancer; it offers extra reassurance about the oncologist's suggested course of treatment.
Is the Oncologist a QOPI® Certified Doctor?
One important question to ask when choosing the right oncologist for your needs is whether they are QOPI® Certified because oncologists with this certification have met specific quality standards and other requirements. Maintaining these standards is a way for oncologists to ensure they're providing the best oncology care for your type of cancer.
Finding a QOPI® Certified Doctor
If you are having difficulties finding a QOPI® Certified oncologist or oncology care facility in your area, you can search for a doctor or facility through the Association for Clinical Oncology (ASCO®). Just look under Quality Improvement, select Quality Programs, QOPI® Certification Program, and, finally, select QOPI® Certified Practices.
What to Expect at Your First Oncology Appointment
Feeling anxious and nervous about your first oncology appointment is understandable. It is highly recommended that you write down a list of questions to bring with you at this first appointment. This will help ease your nerves and address any concerns you may have about the oncologist and suggested treatment options. You should also plan on spending between two to three hours during this visit.
Your oncologist will perform a physical examination and may order various tests if your primary cares doctor did not already perform them. If a biopsy or imaging is needed, a follow-up appointment may be needed if these diagnostic methods cannot be completed during your initial appointment. During your visit you may also meet with other oncology care personnel like nurses and billing specialists. Members of your care team are available to help you understand oncology care, treatment, the costs of treatment, and insurance billing processes.
The Area's Only QOPI Certified Practice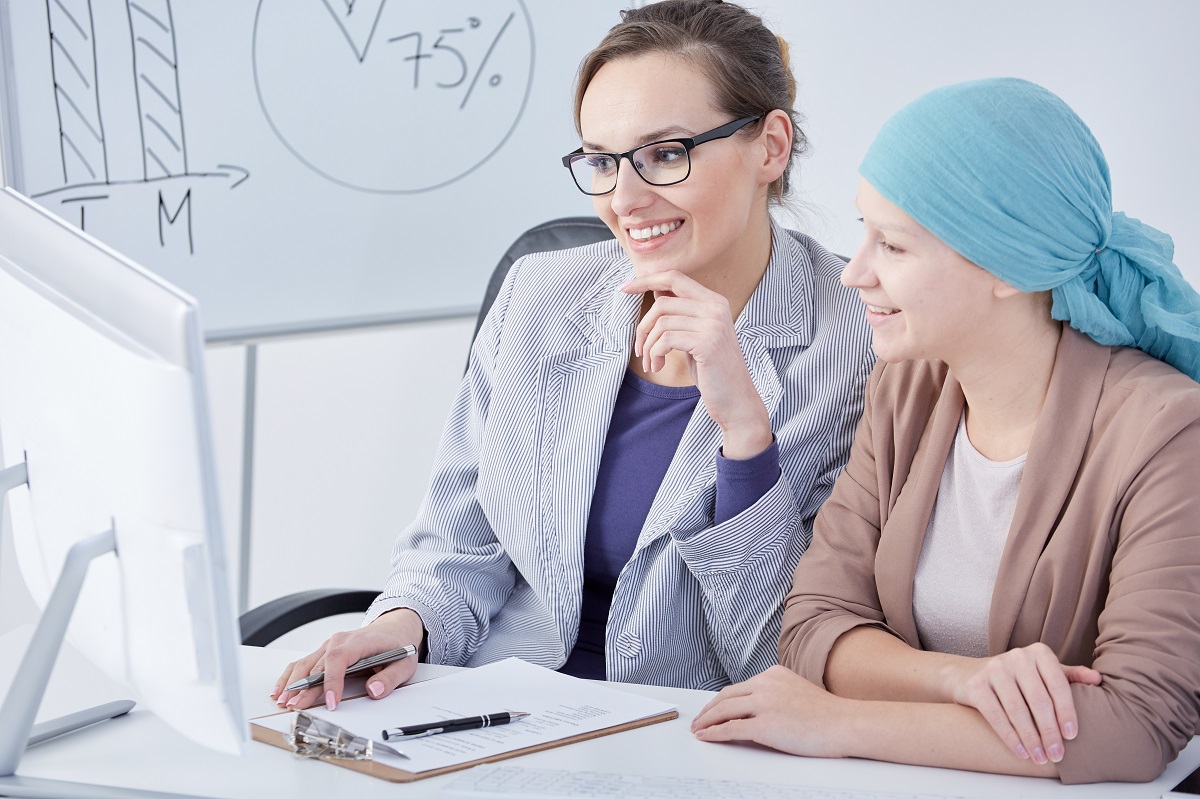 The Oncology Care Division at Crystal Run Healthcare is the area's only QOPI® Certified Practice in Middletown, Monroe, Rock Hill, Newburgh, and West Nyack. We offer a multi-disciplinary team approach to cancer treatment.
Our patients receive coordinated oncology care from a wide range of oncologists, certified oncology nurses, nutritionists, and other specialists, to treat cancer in the most comprehensive way possible. Many Crystal Run locations have an onsite infusion center, clinical laboratories and diagnostic imaging, making it easy to schedule labs, hematology testing, and certain biopsies, all under one roof.
We understand when it comes to oncology care and cancer treatment, that you deserve comfort, convenience, and the highest quality care.
For further information about Crystal Run Healthcare, please visit our website. To schedule an initial consultation with one of our oncologists or to get a second opinion about your cancer treatment, contact us at 845-703-6999 or request a callback at https://www.crystalrunhealthcare.com/request-callback.