You are here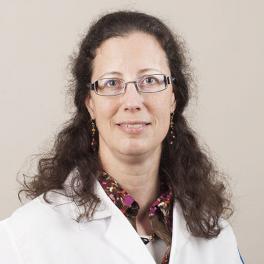 Overall Rating of Provider
---
General Info
Medical School/Degree: New York University School of Medicine
Hospital Affiliations: Garnet Health Medical Center (ORMC), St. Anthony Community Hospital
Prior Experience: University of Iowa, Iowa City, IA
Undergraduate: Yale University
Clinical Interests:
Primary Care; Women's Health and Nursing Homes
Year Joined: 2003
---
About Me
What made you want to become a health care provider or what is your earliest memory of wanting to be one?
Having my appendix removed at age 12 triggered my interest in medicine. Also, my mother is a physician, although she didn't work during my childhood. I used to go to the basement and read her old textbooks when I was bored at home.
What do you love most about your specialty? / Why did you choose your specialty?
Family Medicine allows me to treat the whole person.
How do you connect with your patients?
I find that patients are interesting as people.
What are your interests outside of the office (hobbies, activities)?
1. Family time 2. Reading - almost anything but especially scientific topics, science fiction and history. 3. Beading (jewelry making)
What is your advice for your patients?
If you have unhealthy habits, then you need to change how you live. Diets are temporary, and trying to exercise won't last if it is unpleasant or difficult to arrange. Only habits last, so that is where the focus should be.
---