You are here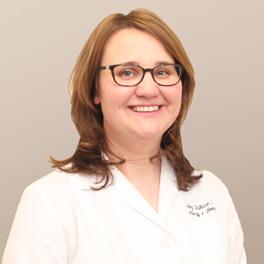 Amy DiMase PA-C
Specialties: Allergy & Immunology
Board Certified: Physician Assistant
Languages: English
Overall Rating of Provider
---
General Info
Undergraduate: Bachelor of Science Degree in Medical Studies with a minor in Health Care Administration - King's College Wilkes-Barre, PA
Graduate: Master of Science Degree in the Physician Assistant Studies - King's College Wilkes-Barre, PA
Clinical Interests:
Allergy testing, Food allergies
Year Joined: 2012
---
About Me
What made you want to become a health care provider or what is your earliest memory of wanting to be one?
I always found healthcare interesting but it wasn't until high school that I heard about the PA profession and decided it would be a perfect choice for me. I love being a physician assistant. A PA saved my brother's life so it is a profession that I love dearly.
What do you love most about your specialty? / Why did you choose your specialty?
What I love most about being an Allergy PA is having the ability to improve the quality of life for our patients. I spent several years in otolaryngology prior to focusing more on allergy. I find that my love for education is best suited in this specialty. I am able to spend time educating patients on their conditions and finding the best ways to treat them. I love the variety of conditions we treat in the allergy specialty. Food allergies can be life threatening so making sure a patient is well educated and prepared in the event of an emergency is something very rewarding to me.
How do you connect with your patients?
I like to connect with patients by educating them on the conditions that they have and working together to get them feeling better. There are so many myths about allergies so it is nice to be able to spend time with patients and answer any questions they may have.
What are your interests outside of the office (hobbies, activities)?
When I am not working I enjoy spending time with my family and friends.
What is your advice for your patients?
My advice would be to ask questions. I want to make sure you understand everything we discussed in the visit, sometimes it can be overwhelming so please don't be afraid to ask!
---