You are here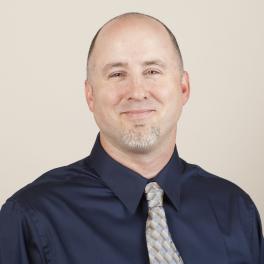 ---
General Info
Prior Experience: St. Lukes Cornwall Hospital, Newburgh, NY
Undergraduate: Bachelor of Science - Mercy College, Dobbs Ferry, NY
Graduate: Master of Science, Physical Therapy - Mercy College, Dobbs Ferry, NY
Clinical Interests:
Orthopedics, Home Assessments and Consulting.
Year Joined: 2010
---
About Me
What made you want to become a health care provider or what is your earliest memory of wanting to be one?
Having a Father that had to go through extensive rehabilitation to walk again after a fall, is what introduced me to Physical Therapy. This piqued my interest and stayed in the back of my mind for many years. In my late 20's, I decided to do what was necessary to become a Physical Therapist.
What do you love most about your specialty? / Why did you choose your specialty?
What I love about Physical Therapy is helping people realize their physical potential. Seeing the smiles, the look of relief, the pride in their eyes, and the overall happiness that only being all that you can be, can give you.
How do you connect with your patients?
Patients are not here because they are bored. They may be scared, nervous, frustrated, hurting or combination of any of the above emotions. The only way I know how to connect with them is to listen, not just hear them, but actually listen.
What are your interests outside of the office (hobbies, activities)?
I love fishing, Lake Champlain is my lake of choice. I am also an avid hiker in the Catskill mountains. There is very little that can bring me peace like the quiet of a deep forest.
What is your advice for your patients?
I always remind my patients to keep moving! Our bodies are not designed to stay still, so keep the body moving.
---