You are here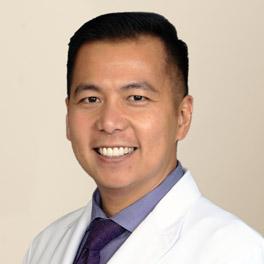 Eduardo N. Pinto MD, FACP, SFHM
Specialties: Hospital Medicine
Board Certified: Internal Medicine, Integrative Medicine
Languages: English, Tagalog
---
General Info
Medical School/Degree: University of Santo Tomas
Hospital Affiliations: Garnet Health Medical Center (ORMC), Montefiore St. Luke's Cornwall
Residency: Internal Medicine, Lincoln Medical and Mental Health Center, Bronx, NY
Internship: Internal Medicine, Lincoln Medical and Mental Health Center, Bronx, NY
Fellowship: Integrative Medicine, University of Arizona Center for Integrative Medicine, Tucson, AZ
Clinical Interests:
Critical Care Medicine, Mind Body Medicine, Botanicals, and Palliative Care
Year Joined: 2004
---
About Me
What made you want to become a health care provider or what is your earliest memory of wanting to be one?
I find it interesting that a lot of people in Medicine, or healthcare for that matter, get inspiration to become healers from experiences with loved ones having been quite ill, or having experiences with death in the family. I am no exception. The earliest memory of my having any inclination to become a physician was when my grandfather was diagnosed with advanced colon cancer, had palliative surgery, and eventually went home in his last days. I was ten years old then. I still have very vivid memories of me feeding him with bananas that I mashed in a bowl and some cold water given by a spoon. He passed away quietly after being home for 3 days.
What do you love most about your specialty? / Why did you choose your specialty?
I love Hospital Medicine because of the acuity of the care, but most importantly it gives me the opportunity of being able to spend time and take care of patients who need me the most – and its not necessarily always those who are the sickest.
Integrative Medicine on the other hand has always been my passion. Integrative Medicine is an approach to care that looks at the totality of the patient's sphere of health and wellbeing with the patient in the center. It offers the best of conventional medicine as well as other healing sciences and traditions mindful of the innate power of healing that we possess within ourselves. Through its philosophy, healthcare is enriched into what it was meant to be.
How do you connect with your patients?
I practice mindfulness in many forms. And through the presence that it develops in oneself, it helps me "be" with the patient in the fullest sense possible. In my experience, a lot of patients respond to that and become more at ease. In the process, they too become more present in themselves as well, and a certain connection is made that sometimes can be very palpable. Ultimately, it is through the heart that we all are united and when we are more present in ourselves, we become more aware of our connection with one another.
What are your interests outside of the office (hobbies, activities)?
I love to cook and probably would have been a chef if I did not become a doctor. I love the beach and hanging out with my wife and kids, read a good book, and lounge in a chair by the sunset. I love yoga, meditation, and I collect rocks and gemstones!
What is your advice for your patients?
You have the power of healing within yourself that has always been there. There is an innate wisdom in you that is always working towards health and wellbeing. I can give you tools to help you, but they are just tools. You are of mind, body, and spirit in all of your wholeness.
Be who you really are. Learn truths within yourself until all illusion and boundaries that are no longer needed dissolve. Live a life that is yours and yours alone, one that is resonant with your heart's purpose, while being mindful of the connectedness we all share with each other. Remember that all of this is in the service of living the fullness of our humanity. Enjoy and have fun!
---