You are here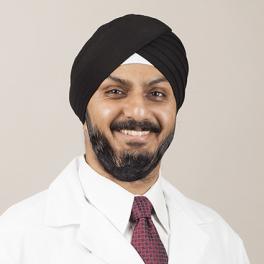 Gurvinder Sethi MD
Specialties: Oncology, Hematology
Board Certified: Internal Medicine, Medical Oncology, Hematology
Languages: English, Hindi, Punjabi
Overall Rating of Provider
---
General Info
Medical School/Degree: Ross University School of Medicine
Hospital Affiliations: Garnet Health Medical Center (ORMC), Garnet Health Medical Center (Catskills), Montefiore St. Luke's Cornwall Hospital
Prior Experience: Blood and Cancer Center, Ocala, FL; Hematology/Oncology Associates of Long Island, Plainview, NY
Residency: Internal Medicine, Stony Brook University Hospital, Stonybrook, NY
Internship: Internal Medicine, Stony Brook University Hospital, Stonybrook, NY
Fellowship: Oncology and Hematology, Stony Brook University Hospital, Stony Brook, NY
Clinical Interests:
Gastrointestinal Cancers (Colon/Rectal Cancer, Gastric Cancer, Esophageal Cancer, Pancreatic/Biliary Cancer)
Breast Cancer
Leukemia/Lymphoma; Multiple Myeloma and similar disorders
Benign blood diseases (blood clots, bleeding disorders, anemia, platelet problems, white blood cell problems)
Year Joined: 2011
---
About Me
What made you want to become a health care provider or what is your earliest memory of wanting to be one?
I became interested in Medicine at an early age while in High School. I was in an Emergency Room and saw through the curtain, a doctor jumping on the chest of a patient and manually massaging his heart. I thought this was so cool. Then while taking the usual classes in college, I become further intrigued by the human body and cellular makeup, which strengthened my decision to pursue a career in medicine.
What do you love most about your specialty? / Why did you choose your specialty?
There are so many breakthroughs in cancer care which allows me to make a difference in the life and ultimate happiness of my patients. Most of all, though, I love the social interaction with my patients and developing the bond with them that helps me comfort them in their time of need. I chose Hematology and Oncology as my specialty primarily because I have the chance to make a difference.
How do you connect with your patients?
I connect with my patients by making jokes with them as soon as I walk through that door the first time. They are very scared when they come in to see a physician in my specialty, and I feel that it helps to break the ice right off the bat. I think that it makes the patient and their family more receptive to me as their physician and makes them open up to me about their fears and understanding of what is happening, opening the door for discussion about their disease.
What are your interests outside of the office (hobbies, activities)?
I love to spend time with my family. I will take time out to play ball with my son and watch mindless TV with my daughter. My wife and I like to spend time alone (if we can) and enjoy the quietness without the children.
What is your advice for your patients?
Glass half full and not half empty. Once you lose your hope, there is no turning back.
---