You are here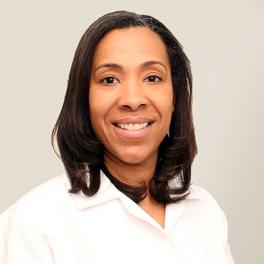 Helen Hostin MD, FACOG
Specialties: Obstetrics & Gynecology
Board Certified: Obstetrics & Gynecology
Languages: English, Spanish
Overall Rating of Provider
---
General Info
Medical School/Degree: New York University School of Medicine
Hospital Affiliations: Montefiore Nyack Hospital
Prior Experience: Comprehensive Obstetrics & Gynecology, Pomona, NY
Residency: Obstetrics & Gynecology, New York Medical College/Metropolitan Hospital Center, New York, NY
Internship: Obstetrics & Gynecology, New York Medical College/Westchester Medical Center, Valhalla, NY
Undergraduate: Johns Hopkins University
Clinical Interests:
Minimally-invasive procedures, LARC, Gynecology
Year Joined: 2015
---
About Me
What made you want to become a health care provider or what is your earliest memory of wanting to be one?
Both of my parents are physicians and I wanted to be a doctor from a very young age.
What do you love most about your specialty? / Why did you choose your specialty?
I most love the relationships I form with my patients and the variety in the specialty.
How do you connect with your patients?
I will share my own experiences with my patients.
What are your interests outside of the office (hobbies, activities)?
I work out and run most days. I enjoy movies, plays, reality TV, and travel (when I have the time!).
What is your advice for your patients?
Take time to take care of themselves- if they are not doing well, they can't properly care for their family.
---