You are here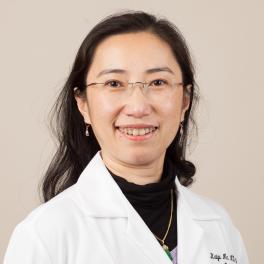 Kaiyu Ma MD, PhD
Specialties: Neurology, Sleep Medicine
Board Certified: Neurology, Sleep Medicine
Languages: English, Mandarin
Overall Rating of Provider
---
General Info
Medical School/Degree: MD, Harbin Medical University, Harbin, China
Hospital Affiliations: Montefiore St. Luke's Cornwall Hospital, St. Anthony Community Hospital
Prior Experience: Orange County Medical Center, Middletown, NY
Residency: Neurology, North Shore University Hospital, Manhasset, NY
Internship: Internal Medicine, Jersey Shore University Medical Center , Neptune, NJ
Clinical Interests:
Neuromuscular disease (neuropathy, myasthenia gravis, muscle disease, pinch nerve, numbness, weakness) Epilepsy/seizure Neuroelectrodiagnostic testing (EMG, EEG, evoked potential testing, Sleep study testing) Neurophthalmology Headaches, stroke, multiple sclerosis, Memory loss, dementia, Attention disorder. As a general neurologist, I have been board certified by three specialties Neurology, since 2007. Electrodiagnostic Medicine (EMG), since 2008 Sleep Medicine, since 2009
Year Joined: 2007
---
About Me
What made you want to become a health care provider or what is your earliest memory of wanting to be one?
I was born to a family of doctors, and always wanted to be a doctor from a very early time.
What do you love most about your specialty? / Why did you choose your specialty?
I love Neurology because it is an exciting specialty, where we know less than what we don't know. New theories, techniques and treatments are being developed and deployed continuously, offering exciting hope everyday to many patients. I choose Neurology early on, due mostly to what happened to my PhD advisor. He was the most respectful person I knew who suffered West Nile encephalitis during the 3rd year of my PhD program. Unfortunately, he never fully recovered from this and as a result, was not able to finish instructing my study. I became his last graduated PhD student, and wished I could help him and hear his advice once again.
How do you connect with your patients?
I remembered the Oath of A medical Student as follows, at the 1st day of medical school. Ever since then, I try to model myself after it, in every day professional life, as I believe only the faithful execution of the Oath bring us closer to the patients. THE OATH OF A MEDICAL STUDENT Health related life entrusted. The moment I step into the hallowed medical institution I pledge solemnly I will volunteer myself to medicine with love and loyalty to the people. I will scrupulously abide by the medical ethics , respect my teachers and discipline myself. I will strive diligently for the perfection of technology and for all-round development of myself. I am determined to strive diligently to eliminate man' s suffering, enhance man' s health conditions and uphold the chasteness and honor of medicine. I will heal the wounded and rescue the dying ,regardless of the hardships. I will always be in earnest pursuit of better achievement . I will work all my life for the development of the nation' s medical enterprise as well as mankind' s physical and mental health.
What are your interests outside of the office (hobbies, activities)?
After work, I spend most of time with family, especially my son. It is such a joy to see him grow every day. Personally, I like travel and reading.
What is your advice for your patients?
Please believe that doctors are trying our best to make you become healthier, live longer and have better quality of life. Please follow our suggestions and share your concerns with us if you have any hesitation.
---