You are here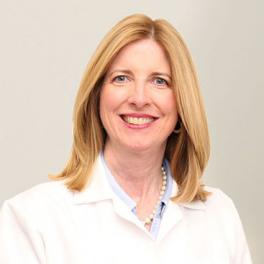 Overall Rating of Provider
---
General Info
Medical School/Degree: DPM, New York College of Podiatric Medicine, New York, NY
Hospital Affiliations: Montefiore Nyack Hospital
Prior Experience: Chief of Podiatry, Walter Reed Army Medical Center
Residency: Podiatric Medicine and Surgery, Catholic Medical Center of Brooklyn & Queens
Undergraduate: State University of New York at Albany
Clinical Interests:
Lower extremity manifestations of systemic disease, wound care, sports medicine, geriatrics, dermatology
Year Joined: 2014
---
About Me
What made you want to become a health care provider or what is your earliest memory of wanting to be one?
To me, the human body is the most amazing machine; I wanted to be a physician since I was in high school. Medicine in an exciting field with new innovations and treatments all the time. For the past 23 years it has been my privilege to care for people from all around the world. I have enjoyed long and rewarding relationships. My medical degree has also allowed me to pursue my other passions such as teaching, writing and serving our country.
What do you love most about your specialty? / Why did you choose your specialty?
I love podiatry because it is the perfect blend of medicine, biomechanics, dermatology, and surgery. I enjoy making a difference in my patients' lives; whether it be getting a young athlete back in the game, or an older person functioning at a higher level. I chose podiatry because I had a painful foot condition as a young adult. After seeing a podiatrist, I felt much better almost instantly. Now, I enjoy this ability to make people feel better and have a better quality of life.
How do you connect with your patients?
I take the time to listen to what my patients have to say. I am able to empathize with their concerns. I engage my patients and motivate them to follow the treatment plan I recommend. Since I have been practicing in Rockland County for the past 19 years, I am also able to connect with people socially and personally. My patients know I am committed to honesty and medical excellence.
What are your interests outside of the office (hobbies, activities)?
I enjoy bicycling with my husband, playing tennis with my daughter, and playing chess and legos with my son. I also enjoy kayaking, swimming and Zumba. I am also active with my school district, volunteering in the PTA on the Wellness Committee and the Rockland County School Health and Wellness Coalition. As a Veteran, I volunteer at the NY State Veterans Home at Montrose where I am currently President of the Board of Visitors.
What is your advice for your patients?
Keep moving!! Stay physically active and maintain a healthy weight. Focus on your health so you can live life to the fullest. Foot pain is not normal. It can usually be eliminated or minimized with timely, appropriate care.
---