You are here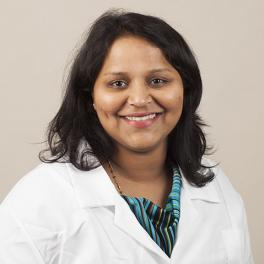 Overall Rating of Provider
---
General Info
Medical School/Degree: MD, University Of Pune, Pune, India
Hospital Affiliations: Garnet Health Medical Center (ORMC), St. Anthony Community Hospital
Prior Experience: Holy Family Hospital, Bandra, Mumbai
Residency: Internal Medicine, Long Island College Hospital, Brooklyn, NY
Internship: Internal Medicine, Long Island College Hospital, Brooklyn, NY
Clinical Interests:
Specializing in the care of Geriatric Patients, Dementia and Nursing Home Care
Year Joined: 2008
---
About Me
What made you want to become a health care provider or what is your earliest memory of wanting to be one?
My earliest memory of wanting to be a doctor was when I had to care for my sick cousin who had malaria and the happiness it brought me. I was definitely interested in learning about what caused the illness. It was amazing to see how medications helped him bounce back to health. I decided to become a doctor because not only would I learn about various diseases and their pathology and treatment, I knew I would be able to touch many people's lives and help improve them.
What do you love most about your specialty? / Why did you choose your specialty?
I chose internal medicine because it focused mainly on preventive medicine, treatment of chronic diseases and also trained me in managing hospitalized and critical patients.
How do you connect with your patients?
I try to put myself in their place and try to provide practical solutions to their health related problems.
What are your interests outside of the office (hobbies, activities)?
I love cooking, reading and especially traveling.
What is your advice for your patients?
I encourage them to ask questions and be involved in their health. I could advise and recommend but they need to actively follow the recommendations to improve their quality of life and health.
---