You are here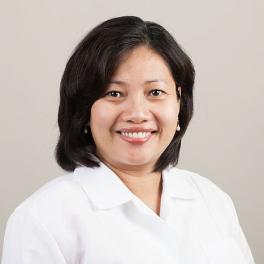 Florence I. Celzo-Vista MD
Specialties: Endocrinology
Board Certified: Internal Medicine, Endocrinology, Diabetes & Metabolism
Languages: English
Overall Rating of Provider
---
General Info
Medical School/Degree: University of the Philippines, College of Medicine
Hospital Affiliations: Garnet Health Medical Center, St. Anthony Community Hospital, Montefiore St. Luke's Cornwall
Prior Experience: Guthrie Clinic Ltd., Sayre, PA
Residency: Internal Medicine, Cleveland Clinic Foundation, Cleveland , OH
Fellowship: Endocrinology, Henry Ford Hospital, Detroit, MI
Undergraduate: University of the Philippines, College of Medicine
Clinical Interests:
Thyroid & Thyroid Cancers; Osteoporosis, Bone and Mineral Metabolism; PCOS, Diagnosing Adrenal and Pituitary disorders; Thyroid Biopsy
Year Joined: 2013
---
About Me
What made you want to become a health care provider or what is your earliest memory of wanting to be one?
I think it dawned on me that I wanted to be a doctor when in high school. I was always more interested in biological sciences than any other subject.
What do you love most about your specialty? / Why did you choose your specialty?
When my sister presented with symptoms of hyperthyroidism and I correctly diagnosed her with Graves' disease. I knew Endocrinology would be my calling. I was in my 3rd year of medical school then.
How do you connect with your patients?
The first thing I ask them is how I can help them to determine their expectations. I also never assume patients won't understand complicated explanations of their problem.
What are your interests outside of the office (hobbies, activities)?
I'm interested in professional sports, NBA tennis. I love going to plays and musicals. At home, I most watch films- I love British films.
What is your advice for your patients?
Understand what your problem is and how your medicines are addressing the problems.
---