You are here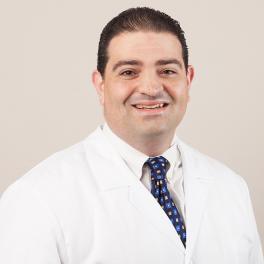 Nicholas A. Avitabile MD
Specialties: Endocrinology
Board Certified: Internal Medicine, Endocrinology, Diabetes & Metabolism
Languages: English
Overall Rating of Provider
---
General Info
Medical School/Degree: Ross University School of Medicine
Hospital Affiliations: Garnet Health Medical Center (ORMC), Garnet Health Medical Center – Catskills (CRMC), St. Anthony's Community Hospital, Montefiore St. Luke's Cornwall, Nyack Hospital
Residency: Internal Medicine - Winthrop-University Hospital, Mineola, NY
Fellowship: Endocrinology - Tulane University School of Medicine, New Orleans, LA
Undergraduate: Ithaca College
Clinical Interests:
Diabetes, Thyroid, Adrenal and Pituitary disorders.
Year Joined: 2012
---
About Me
What made you want to become a health care provider or what is your earliest memory of wanting to be one?
The idea of helping people has intrigued me since childhood. I often visited my grandfather in the hospital, who suffered from complications of diabetes. I remember being drawn to his bedside. I was not only genuinely concerned about his condition, but also extremely curious about the mechanism behind the disease and about the treatment. This inspired me to cure ailing patients. In addition, these events stimulated in me a profound interest in science and academia. Ultimately, this early exposure was just the beginning of my journey on the road to becoming a doctor.
What do you love most about your specialty? / Why did you choose your specialty?
The complexity and interdisciplinary nature of endocrinology is what I love most. The practice of endocrinology is unique among medical sub-specialties, as it is not limited to the study and understanding of only one organ system. It involves interdisciplinary study of a diversity of organ systems, and it therefore requires knowledge and understanding across a broad spectrum of medical training.
How do you connect with your patients?
I am a caring and empathic person, and I find the rewards afforded by long-term, personalized, and trusting interactions with patients enormously fulfilling.
What are your interests outside of the office (hobbies, activities)?
Weight lifting and travel.
What is your advice for your patients?
Never hesitate to ask me questions about your condition or medication regimen.
---