You are here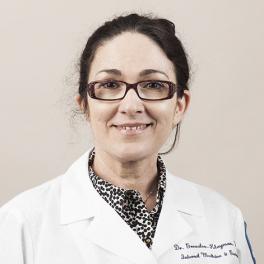 Overall Rating of Provider
---
General Info
Medical School/Degree: MD, Albert Einstein College Of Medicine, Bronx, NY
Hospital Affiliations: St. Anthony Community Hospital and Garnet Health Medical Center (ORMC)
Residency: Internal Medicine, Yale - New Haven Hospital, New Haven, CT
Internship: Internal Medicine, Yale - New Haven Hospital, New Haven, CT
Fellowship: Geriatrics, Mount Sinai Medical Center, New York, NY
Undergraduate: Fordham University
Clinical Interests:
Women's Health, Geriatrics, Preventative Care
Year Joined: 2002
---
About Me
What made you want to become a health care provider or what is your earliest memory of wanting to be one?
I told my 6th grade teacher that I wanted to become a doctor when I grew up. Maybe what motivated me was my wish to see my mother healthy as she was always sick.
What do you love most about your specialty? / Why did you choose your specialty?
It has to be my love of learning and the wide breath of knowledge an internist must possess. I had the fortune to have great role models in medical school. I added training in Geriatrics because the elderly adult has unique problems that were not taught in my General Internal Medicine education.
What are your interests outside of the office (hobbies, activities)?
Reading, hiking, spending time with my family.
What is your advice for your patients?
Develop healthy habits- eat healthy, avoid excess drinking, do not smoke, exercise. A healthy lifestyle will prevent the most common illnesses of our time, will keep you out of my office and will keep your medicine cabinet empty.
---