You are here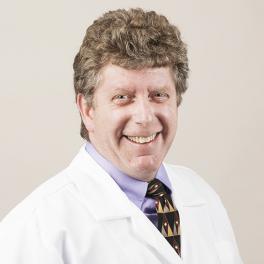 Richard T. Fuchs MD, FAAP
Specialties: Pediatrics, Primary Care
Board Certified: Pediatrics
Languages: English
Overall Rating of Provider
---
General Info
Medical School/Degree: MD, Sackler School of Medicine/Tel Aviv University, Tel Aviv, Israel
Hospital Affiliations: Garnet Health Medical Center (ORMC)
Prior Experience: Hudson Valley Pediatrics, Middletown, NY
Residency: Pediatrics, University of Connecticut Health Center, Farmington, CT
Internship: Pediatrics, University of Connecticut Health Center, Farmington, CT
Undergraduate: Syracuse University, College of Arts and Sciences
Clinical Interests:
Asthma, Autism, ADHD, Practice Management
Year Joined: 2012
---
About Me
What made you want to become a health care provider or what is your earliest memory of wanting to be one?
My earliest memory of wanting to be a doctor dates back to my childhood. I was enthralled with the equipment in my GP's office. I also always loved the smell of the doctor's office. Additionally, I am the youngest of four siblings. Both of my older brothers pursued careers in medicine before me, and it seemed like the natural choice.
What do you love most about your specialty? / Why did you choose your specialty?
The list: 1) Children's illness is innocent illness, in contrast to many afflictions of adults, which are primarily induced by poor behavior choices. 2) Since children are largely cared for by mothers, compliance with treatment instructions is very high. 3) The majority of my day is spent talking with mothers and grandmothers (the two best groups of people, in my opinion).
How do you connect with your patients?
I enter almost every exam room singing a little tune, and I immediately focus on something the child is holding or wearing, and briefly make mention of it. Depending on the age of the child, and the severity of their condition, I will titrate the level of exuberance in my song to match the apparent condition of the patient.
What are your interests outside of the office (hobbies, activities)?
Reading, solving puzzles, walking.
What is your advice for your patients?
This is very variable and age dependent, but here are a couple of frequent ones: 1) Wash your hands 2) Next time you come, tell me a joke.
---