You are here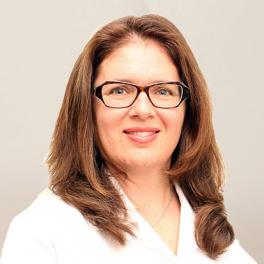 Roberta L. Schiffer WHNP
Specialties: Obstetrics & Gynecology
Board Certified: Women's Health Nurse Practitioner
Languages: English
Overall Rating of Provider
---
General Info
Prior Experience: Rockland County, Department of Health Family Planning Services, Pomona, NY
Undergraduate: B.S. Nursing - New York University, New York, NY; B.A. Women's Studies - University of Massachusetts at Amherst, MA
Graduate: MSN – Rutger's University, New Brunswick, NJ
Clinical Interests:
Family planning, prenatal care, adolescent education and alternative therapies.
Year Joined: 2014
---
About Me
What made you want to become a health care provider or what is your earliest memory of wanting to be one?
At some point in time I read about Lillian Wald, her story spoke to me as one of compassion and caring and it resonated with me on many levels. She was a pioneer in public health care in the lower east side tenement housing area of NYC in 1893. Her tireless effort to provide quality health care for all people was what led me to become an NP.
What do you love most about your specialty? / Why did you choose your specialty?
I love following patients and their families throughout their lives. Women's health gives me the opportunity to make that connection, from adolescence onward.
How do you connect with your patients?
As the old saying goes Laughter is the best medicine. My goal (besides providing quality care) is to make the patient laugh.
What are your interests outside of the office (hobbies, activities)?
I enjoy time with my amazingly supportive family, playing fetch with my pup, yoga, reading, writing and hiking.
What is your advice for your patients?
Don't read Wikipedia for your medical advice! Seriously, if you have a health care question don't Google it. There is a lot of misinformation on the internet. Call or schedule an appointment with your health care provider.
---