You are here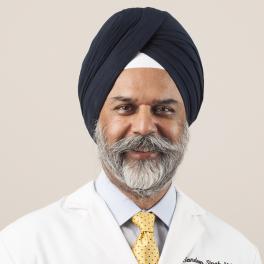 Sandeep Singh MD, FACC
Specialties: Cardiology
Board Certified: Cardiovascular Disease, Nuclear Cardiology
Languages: English
Overall Rating of Provider
---
General Info
Medical School/Degree: University of Connecticut School of Medicine
Hospital Affiliations: Garnet Health Medical Center (ORMC), Garnet Health Medical Center - Catskills (CRMC), Montefiore St. Luke's Cornwall Hospital, St. Anthony Community Hospital
Prior Experience: Instructor in Medicine, Harvard Medical School, Boston MA
Residency: Internal Medicine, University of Massachusetts Medical Center, Worchester, MA
Internship: Internal Medicine, University of Massachusetts Medical Center, Worchester, MA
Fellowship: Cardiology, Beth Israel Deaconess Medical Center, Harvard Medical School, Boston, MA
Undergraduate: University of Connecticut
Clinical Interests:
Inflammation and Coronary Artery Disease, Congestive Heart Failure, High Blood Pressure, High Cholesterol
Year Joined: 2000
---
About Me
What made you want to become a health care provider or what is your earliest memory of wanting to be one?
My grandfather and uncle were both physicians who did a great amount of charity work and it always impressed me as a noble profession.
What do you love most about your specialty? / Why did you choose your specialty?
Cardiology is a unique specialty in that there is a tremendous amount of correctable and life improving interventions that we can subject patients to. It's very comforting to know that someone who might not have survived is now thriving as a result of the treatments we have available.
How do you connect with your patients?
Seeing patients in the office or hospital setting and treating them like I would my own family members allows me to connect with them on a level that I feel further enhances their care.
What are your interests outside of the office (hobbies, activities)?
Baseball, my three kids and their activities, sporting events and computers.
What is your advice for your patients?
If it tastes really good, think twice about eating it. Most things that are high in fat taste really good!
---