You are here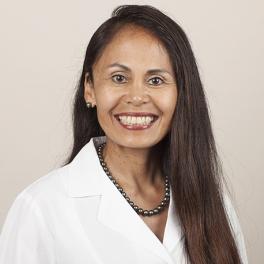 Overall Rating of Provider
---
General Info
Medical School/Degree: New York Medical College
Hospital Affiliations: Garnet Health Medical Center (ORMC), Montefiore St. Luke's Cornwall
Prior Experience: Long Island Plastic Surgical Group, P.C., Garden City, NJ
Residency: Plastic Surgery, Nassau University Medical Center, East Meadow, NY; General Surgery, North Shore University Hospital, Manhasset, NY
Internship: General Surgery, North Shore University Hospital, Manhasset, NY
Fellowship: Aesthetic Fellowship, New York Eye and Ear Infirmary of Mount Sinai, New York, NY
Undergraduate: University of California
Clinical Interests:
All phases of breast and body contouring; breast augmentation, breast lift, breast reduction and breast reconstruction; removal of excess abdominal, upper arm and thigh skin. Facial cosmetic surgery and restoration with fillers; facial excision and reconstruction for skin cancers. Liposuction.
Year Joined: 2008
---
About Me
What made you want to become a health care provider or what is your earliest memory of wanting to be one?
My earliest memory of becoming a doctor was when I worked as an EKG technician. Whether I was in the Emergency Department or in the wards, I loved being in the hospital and taking care of patients. I never felt as though I was working. I felt privileged and always had a good feeling being part of the health care team.
What do you love most about your specialty? / Why did you choose your specialty?
Plastic Surgery is a great specialty because I can perform cosmetic and reconstructive procedures from head to toe. My patients are generally pleased with their results so that they come back for other procedures or they send their friends or family members.
How do you connect with your patients?
I am a really good listener. Some of my patients are very shy about why they are coming to see me. I try to make them as comfortable as possible. After all, I want them to feel that they can trust me to perform surgery on them or their family member.
What are your interests outside of the office (hobbies, activities)?
I love to run outdoors all year long. I love to ski in the winter and scuba dive in the warm waters. I love to spend time with my really large dogs Holly, the St. Bernard and Reesy, the Newfy.
What is your advice for your patients?
I ask my patients to lead a healthy lifestyle. I advise them to eat well and make smarter food choices. I encourage moving their bodies in some way, either making small arm circles or walking 30 minutes per day. I also recommend that they stop smoking.
---