You are here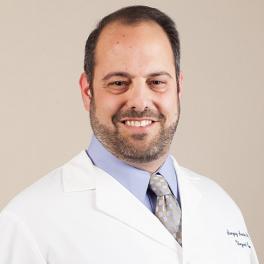 Overall Rating of Provider
---
General Info
Medical School/Degree: MD, SUNY Health Science Center at Brooklyn, Brooklyn, NY
Hospital Affiliations: Garnet Health Medical Center (ORMC)
Residency: Internal Medicine, Mount Sinai Medical Center, New York, NY
Internship: Internal Medicine, Mount Sinai Hospital, New York, NY
Undergraduate: Cornell University
Year Joined: 1999
---
About Me
What made you want to become a health care provider or what is your earliest memory of wanting to be one?
I wanted to become a doctor since I was in preschool. It was suggested that I would be the first doctor in the family at a young age and I grew up thinking that someday I would be a doctor. My father was a Biology teacher and brought home a lot of science books that fostered my interest.
What do you love most about your specialty? / Why did you choose your specialty?
I chose my specialty, internal medicine, to have the opportunity to form long-lasting relationships with patients. What I love most about my specialty is getting to know people better as time goes on. Primary care offers this opportunity.
How do you connect with your patients?
I like getting to know my patients beyond their medical conditions. I try to create an environment where my patients feel they can express their concerns. This allows my patients to feel more comfortable and I, too, feel more comfortable when I understand a patient beyond his or her medical issues.
What are your interests outside of the office (hobbies, activities)?
When I'm not working I spend most of my time with my family. I have a wonderful wife and 3 children who keep me happy and entertained. I love to follow sports, listening to music (Heavy Metal!) and play video games when I get the time.
What is your advice for your patients?
I encourage my patients to be informed. It's best for their health and keeps me on my game, so to speak. I often tell them that knowledge is power when it comes to weight loss, feeling better and getting the most out of their efforts to be healthy.
---