You are here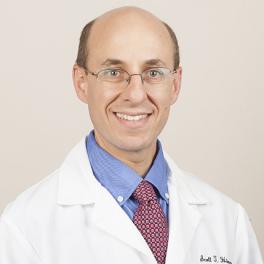 Scott T. Hines MD
Specialties: Endocrinology
Board Certified: Internal Medicine, Endocrinology, Diabetes & Metabolism
Languages: English
Overall Rating of Provider
---
General Info
Medical School/Degree: Wake Forest University
Hospital Affiliations: Garnet Health Medical Center
Residency: Internal Medicine, Dartmouth-Hitchcock Medical Center, Lebanon, NH
Internship: Internal Medicine, Dartmouth-Hitchcock Medical Center, Lebanon, NH
Fellowship: Endocrinology, University of Maryland Medical Center, Baltimore, MD
Undergraduate: Wake Forest University
Clinical Interests:
Diabetes, thyroid disease, osteoporosis, health care reform
Year Joined: 2006
---
About Me
What made you want to become a health care provider or what is your earliest memory of wanting to be one?
My first memory of wanting to become a doctor was as a young child with chronic ear infections who spent a lot of time at his pediatrician's office. I remember being fascinated by, and wanting to learn more about, the diagrams and instruments on the wall. I also remember how my pediatrician would always make me feel better just by spending some time with me and my mom, explaining what was going on. I would leave each visit thinking that I wanted to have that job when I grew up. Access to an unlimited supply of lollipops didn't hurt either!
What do you love most about your specialty? / Why did you choose your specialty?
There are several reasons why I decided to become an endocrinologist. When I was a college student, I took an endocrinology course and was fascinated by how interrelated the various organ systems were through hormonal pathways. I quickly discovered that the subject matter came easily to me, likely due to my analytical nature. As a medical student and resident rotating through the endocrinology clinic I realized that this specialty is the perfect mix of acute problems that can be solved relatively quickly and chronic diseases that allow for doctor-patient relationships that can last for years. Finally, my personal interest in nutrition and exercise makes treating diabetes particularly rewarding.
How do you connect with your patients?
I feel that I best connect with my patients simply by listening to them and partnering with them. It is unreasonable to expect to treat every patient with a particular disease the same way. Each patient comes to the doctor with their own individual issues and barriers. Unless a physician is able to actively listen to his or her patients, and attempt to meet them where they are at, they will not be able to make an impact on their disease or their life.
What are your interests outside of the office (hobbies, activities)?
I enjoy running, American history (particularly presidential history), visiting national parks and museums, and spending as much time as possible with my three children.
What is your advice for your patients?
Many of the patients that I see have diabetes or are overweight. I advise these patients to set small, reasonable goals. Instead of saying I have to lose 100 pounds concentrate on losing 10-15 pounds over the next three months between our visits. I then spend time going over simple changes they can make in their lives to meet these small goals. This increases the chances of success, which leads to further success in the future.
---