You are here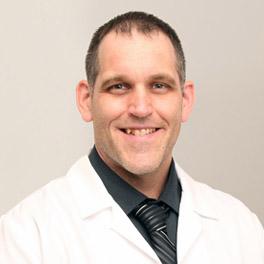 Shane Baker DPM
Specialties: Podiatry, Foot & Ankle Surgery
Board Certified: Podiatric Medicine, Reconstructive Foot and Ankle Surgery (ABFAS)
Languages: English
Overall Rating of Provider
---
General Info
Medical School/Degree: DPM, New York College of Podiatric Medicine, New York, NY
Hospital Affiliations: Orange Regional Medical Center, St. Anthony Community Hospital
Prior Experience: Orangetown Podiatry, Orangeburg, NY, focusing on pediatric and adult sports injuries including competitive running, ballet, gymnastics, and soccer
Residency: Podiatry Foot & Ankle Surgical Residency Program- Montefiore Medical Cener, Bronx, NY
Undergraduate: St. Thomas Aquinas College
Clinical Interests:
First Podiatrist to join Crystal Run Healthcare and is the current Montefiore site director for podiatric surgical residences at Crystal Run Ambulatory Surgical Center.
I treat both adults and pediatric patients. My clinical interests include: Foot and ankle reconstruction involving pes cavus (high arch foot) and pes planus (flat foot), Bunions, Hammer toes, heel spur, Charcot foot and other chronic deformities, tendon pathologies including acute and chronic Achilles ruptures, sports injuries, fractures, general trauma to the foot and ankle, Ankle Arthroscopy, chronic foot problems and deformities, generalized podiatry including ingrown nails, minimally-invasive surgery for plantar fascia and toe deformities, diabetic foot evaluation, and diabetic wound management.
Year Joined: 2014
---
About Me
What made you want to become a health care provider or what is your earliest memory of wanting to be one?
Initially right after graduating college I gravitated towards research in Columbia and Rockefeller Universities where I was involved in cancer research in leukemia and lymphoma, also developing trans-genic mice for the purpose of mapping the nervous system genetically. Even though I found research for fulfilling, I wanted to work with people and their specific problems and wanted to do more than just work on the Lab bench.
What do you love most about your specialty? / Why did you choose your specialty?
In podiatry, I am able to work with all patient populations, from pediatric to geriatric, and I am able to treat using conservative and surgical therapy. In podiatry, I am able to effectively treat a patient initially and improve their situation on the first office visit.
How do you connect with your patients?
I believe patient education is the most important treatment. I will work with my patient in a team approach educating them on their condition and providing them with a treatment plan that can reach our health goals.
What are your interests outside of the office (hobbies, activities)?
I grew up in the Catskills and enjoy all it has to offer, including rafting, hiking, camping, swimming, and fishing. I like to participate in podiatric education activities to help educate others and improve my own knowledge and skill set.
What is your advice for your patients?
During the first appointment, a treatment plan will be created and it's important that both the patient and doctor share the same goal for the patient's recovery. I will be there for my patient as they fully adhere to the treatment we've discussed. Recovery is a process, and will work together for the best outcome.
---