You are here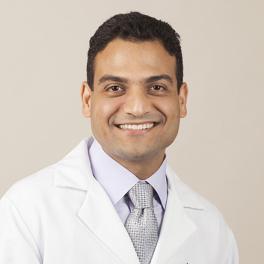 Overall Rating of Provider
---
General Info
Medical School/Degree: University of Cairo Faculty of Medicine
Hospital Affiliations: Garnet Health Medical Center (ORMC), St. Anthony Community Hospital
Prior Experience: Westchester Family Medical Practice, Yonkers, NY
Residency: Family Medicine - New York Medical College at St. Joseph's Medical Center, Yonkers, NY
Clinical Interests:
Hypertension, Diabetes, Hyperlipidemia
Year Joined: 2008
---
About Me
What made you want to become a health care provider or what is your earliest memory of wanting to be one?
I've always been curious about the why and how of things in nature and with people and when I was about 16, I recognized my interests could be channeled into medicine.
What do you love most about your specialty? / Why did you choose your specialty?
I like that I can see all ages and I like the variety of cases, treating the patient as a whole not just a case.
How do you connect with your patients?
Being honest and working together on achieving the best outcomes.
What are your interests outside of the office (hobbies, activities)?
Soccer, Watching news, Spending time with my wife and daughter
What is your advice for your patients?
Exercise daily for 30 minutes, eat 5 servings of fruits and vegetables a day, quit smoking if you are a smoker and lose weight if you are overweight.
---