You are here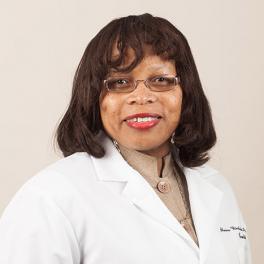 Sherma G. Winchester-Penny MD
Specialties: Cardiology
Board Certified: Internal Medicine, Nuclear Cardiology, Cardiovascular Disease
Languages: English
Overall Rating of Provider
---
General Info
Medical School/Degree: Temple University School of Medicine
Hospital Affiliations: Garnet Health Medical Center (ORMC), Garnet Health Medical Center - Catskills (CRMC), Montefiore St. Luke's Cornwall Hospital, St. Anthony Community Hospital
Prior Experience: North Central Bronx Hospital, Bronx, NY
Residency: Internal Medicine, Bronx Municipal Hospital, Bronx, NY
Internship: Internal Medicine, Bronx Municipal Hospital, Bronx, NY
Fellowship: Cardiology, Jacobi Medical Center, Bronx, NY
Undergraduate: Herbert H Lehman College
Year Joined: 1997
---
About Me
What made you want to become a health care provider or what is your earliest memory of wanting to be one?
By the age of 12, I knew I wanted to become a doctor!
What do you love most about your specialty? / Why did you choose your specialty?
I love taking care of patients. Cardiology was chosen because it is a very common cause of mortality and morbidity, therefore I can help more people.
What are your interests outside of the office (hobbies, activities)?
Going to church and gardening
What is your advice for your patients?
Stay healthy
---