You are here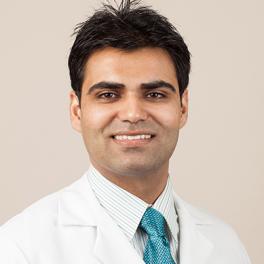 Sumeet Smotra MD
Specialties: Hospital Medicine
Board Certified: Internal Medicine
Languages: English
Overall Rating of Provider
---
General Info
Medical School/Degree: Government Medical College
Hospital Affiliations: Garnet Health Medical Center (ORMC), St. Anthony Community Hospital
Residency: Hospital Medicine
Internship: Internal Medicine, Bronx Lebanan Hospital Center, Bronx, NY
Clinical Interests:
Nephrology, Endocrinology, Pulmonary and Critical Care
Year Joined: 2012
---
About Me
What made you want to become a health care provider or what is your earliest memory of wanting to be one?
My mother is a doctor and seeing her from childhood how she has alleviated the suffering of her patients and the satisfaction you get is why I wanted to become a doctor.
What do you love most about your specialty? / Why did you choose your specialty?
Looking at all aspects of disease as an Internist you can do the perfect application of that in patient care.
How do you connect with your patients?
Both in a proper professional way as well as a human being.
What are your interests outside of the office (hobbies, activities)?
Martial arts, swimming, singing, playing harmonica, studying interactive medicine modalities.
What is your advice for your patients?
Look at the root cause of the disease and try to eliminate it from the root.
---