You are here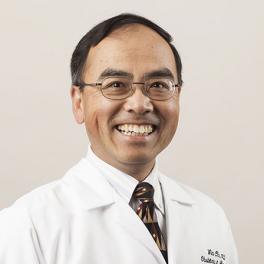 Wico Chu MD, FACOG
Specialties: Obstetrics & Gynecology
Board Certified: Internal Medicine, Obstetrics & Gynecology
Languages: English
Overall Rating of Provider
---
General Info
Medical School/Degree: SUNY at Buffalo
Hospital Affiliations: Garnet Health Medical Center (ORMC) and St. Anthony Community Hospital
Prior Experience: Professional OBS/GYN of Orange County LLP, Middletown, NY
Residency: Internal Medicine, University of Southern California Medical Center, Los Angeles, CA; Obstetrics & Gynecology, University of Pennsylvania Medical Center, Philadelphia, PA
Internship: Internal Medicine, University of Southern California Medical Center, Los Angeles, CA
Undergraduate: Brandeis University
Year Joined: 2009
---
About Me
What made you want to become a health care provider or what is your earliest memory of wanting to be one?
I have always wanted to help others, and science interested me the most in school. Medicine allowed me to combine these two areas. Because I wanted to be a well-rounded doctor, I decided to complete my Internal Medicine Residency before I completed my Obstetrics and Gynecology Residency.
What do you love most about your specialty? / Why did you choose your specialty?
Practicing OB-GYN allows me to interact with patients in the office setting, as well as perform surgery, which I find very interesting. In addition, being an Obstetrician allows me to bring a life into the world, which is a miracle that I am able to experience on a daily basis.
How do you connect with your patients?
I connect with my patients by spending the time to listen to their concerns and remembering their children whom I delivered.
What are your interests outside of the office (hobbies, activities)?
I enjoy watching, as well as playing, tennis and baseball. Eating foods from different world cultures and photography are two of my other interests.
What is your advice for your patients?
I advise all patients to eat a low fat and low cholesterol diet in order to maintain good health. Exercise and yearly doctor visits are vital as well.
---