You are here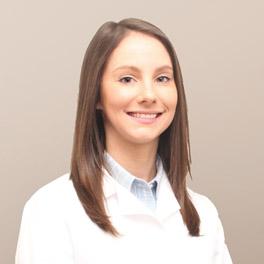 Overall Rating of Provider
---
General Info
Prior Experience: RN - Hackensack University Medical Center, Hackensack, NY
Internship: Nursing - Saint Luke's Cornwall Hospital, Newburgh, NY
Undergraduate: B.S. Nursing - Mount Saint Mary College, Newburgh, NY
Graduate: M.S. Nursing - Mount Saint Mary College, Newburgh, NY
Clinical Interests:
Cardiology, Acute Care.
Year Joined: 2017
---
About Me
What made you want to become a health care provider or what is your earliest memory of wanting to be one?
I chose to become a healthcare provider because I was fortunate to watch my mother in this role at an early age. She inspired me to take on the role of a Registered Nurse and I wanted to expand into the role of Family Nurse Practitioner to make an even more positive impact on the health of my patients.
What do you love most about your specialty? / Why did you choose your specialty?
Primary Care provides me with the opportunity to manage the care of individuals across their lifespan. I find this specialty very rewarding because it allows me to care for the patient and their family.
How do you connect with your patients?
With every patient I care for it is a priority for me to establish a trusting relationship with open communication. I take the time to not only act as the patient's healthcare provider but also someone who understands their life. It is key to let the patient know I always have their best interest at heart and I genuinely care for them.
What are your interests outside of the office (hobbies, activities)?
Hiking and camping.
What is your advice for your patients?
The advice that I give most to my patients is that prevention is key to overall wellbeing.
---