You are here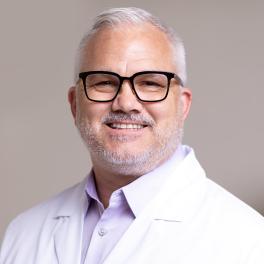 Gary Loden MD
Specialties: Urology
Board Certified: Urology
Languages: English
Overall Rating of Provider
---
General Info
Medical School/Degree: MD - The University of North Carolina at Chapel Hill School of Medicine, Chapel Hill, NC
Hospital Affiliations: Montefiore St. Luke's Cornwall Hospital, Garnet Health Medical Center (ORMC)
Prior Experience: Advanced Urology Associates, PC - Brooklyn, NY
Residency: Urology - The George Washington University Medical Center, Washington, D.C.
Internship: General Surgery - The George Washington University Medical Center, Washington, D.C.
Fellowship: Urology - St. Vincent's Hospital, Melbourne, Australia
Undergraduate: North Carolina State University, Raleigh, North Carolina
Clinical Interests:
Renal stone disease, BPH, male health, prostate cancer, urologic cancers.
Year Joined: 2017
---
About Me
What made you want to become a health care provider or what is your earliest memory of wanting to be one?
Like many physicians, I had a strong interest in the physical sciences and I knew from an early age that I wanted to help others in some capacity. After my own experience with surgical intervention as an adolescent, I naturally gravitated towards health care as a career choice.
What do you love most about your specialty? / Why did you choose your specialty?
As a Urologist, there is the opportunity to manage disease and clinical conditions from both a medical and surgical perspective. This opens up the range of treatment opportunities: there is no one size fits all with regards to treatment. The specialty also allows for the continued management of medical conditions. I find the continuity of care that the specialty allows to be extremely rewarding.
How do you connect with your patients?
I like to establish my role as an advocate for my patient's well-being from the start. Patients come to the office with varying degrees information regarding their condition. I feel it is my role to guide them in their decision making process with regards to treatment goals and outcomes, and help them choose the treatment that satisfies their needs.
What are your interests outside of the office (hobbies, activities)?
I like to pursue my interest in swimming, genealogical research, cooking and traveling when outside the office.
What is your advice for your patients?
Come to the office prepared to ask questions, and do not leave until all your questions have been answered to your satisfaction.
---