You are here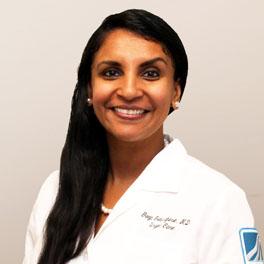 Geejo Geevarghese MD
Specialties: Urgent Care
Board Certified: Family Medicine
Languages: English, Malayalam
---
General Info
Medical School/Degree: MD - International University of Health Sciences,St. Kitts, West Indies
Residency: Family Medicine -Cook County Hospital-Loyola University Medical Center, Chicago, Illinois
Year Joined: 2019
---
About Me
What made you want to become a health care provider or what is your earliest memory of wanting to be one?
I've wanted to become a physician ever since I was a little girl; its been a childhood dream. What solidified this was having a family member who has some healthcare challenges. This helped me strive for delivering quality care and make a significant difference in others lives.
What do you love most about your specialty? / Why did you choose your specialty?
I was drawn to Family medicine because I love providing comprehensive healthcare to patients of all ages - I enjoy caring for pediatric, adult, and OB patients, delivering babies, and geriatrics.  I enjoy the physician-patient relationship and cherish the bonds I've made through the years with my patients. I enjoy being a part of milestones in my patients' lives and their sheer trust in me to help them on their journey to wellness. My patients bring me joy! 
Currently, I'm working in Urgent care and I love how it immerses me in medicine. I'm still able to see a full range of patients.  I understand the frustrations of possibly not being able to see your physician in a timely fashion.  Urgent care helps me deliver quality care until patients can ultimately see their primary care physician. 
How do you connect with your patients?
I listen. I empathize. I try to break things down to them simply and honestly. I try to relate to them and when needed, share my experiences.
What are your interests outside of the office (hobbies, activities)?
I love spending quality time with my family and friends, traveling the world, international cuisine, cooking, great restaurants, being involved in church, travel medicine, and volunteering in underserved areas. I'm always looking forward to my next adventure….
What is your advice for your patients?
Take charge of your health! An ounce of prevention is better than a pound of cure. Medicine is more than a pill to help our symptoms. Medicine is also the food we eat, what enters our body, mind, heart, and spirit. Pray, Exercise daily, be mindful, remove toxic habits and guard your health.
---