You are here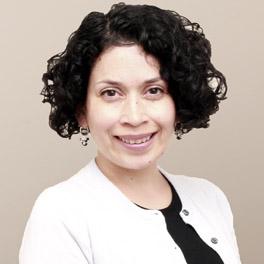 ---
General Info
Prior Experience: Clinical Psychologist - The Hudson Valley Center for Cognitive Therapy, Upper Nyack, NY
Internship: Clinical Psychology - Nassau University Medical Center, East Meadow, NY
Fellowship: Mental Health - St. Luke's-Roosevelt Hospital Center, New York, NY
Undergraduate: Psychobiology - Binghamton University
Graduate: Clinical Psychology Doctorate - Long Island University, C.W. Post Campus, Brookville, NY
Clinical Interests:
Anxiety Disorders (generalized anxiety disorder, panic disorder, social phobia, OCD), Depression, PTSD, and Stress Management.
Year Joined: 2015
---
About Me
What made you want to become a health care provider or what is your earliest memory of wanting to be one?
I knew from a very young age that I wanted to be in a helping profession. For me, psychology was a good fit because of my interest in the mind, and a tendency to be more of a listener.
What do you love most about your specialty? / Why did you choose your specialty?
I love being able to support my patients and observe their progress as they apply strategies they can use for the rest of their lives.
How do you connect with your patients?
I connect with my patients by taking time to really listen and empathize with how they are feeling. And getting to know each person as an individual with their own unique story.
What are your interests outside of the office (hobbies, activities)?
These days, much of my free time is spent with my two young children! When I can, I enjoy participating in a local and a national Origami organization. I find folding paper to be very relaxing.
What is your advice for your patients?
Each day, strive to stay in the moment with everything that you do.
---