You are here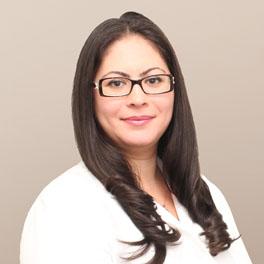 Inna Cohn DO, FACOG
Specialties: Obstetrics & Gynecology
Board Certified: Obstetrics & Gynecology
Languages: English
Overall Rating of Provider
---
General Info
Medical School/Degree: D.O. - New York College of Osteopathic Medicine, Old Westbury, NY
Hospital Affiliations: Montefiore St. Luke's Cornwall and Garnet Health Medical Center (ORMC)
Residency: Obstetrics & Gynecology, Nassau University Medical Center, East Meadow, NY
Undergraduate: B.S. Biology - Brooklyn College of the City University of New York - Brooklyn, NY
Clinical Interests:
General obstetrics and gynecology.
Year Joined: 2016
---
About Me
What made you want to become a health care provider or what is your earliest memory of wanting to be one?
My earliest memory, like that of many children was playing doctor with my dolls. I would give them "vaccines" with ballpoint pens. However, I first realized I loved Obstetrics and Gynecology during my hospital rotations as a medical student when I found myself voluntarily staying late into the night waiting for my patient to deliver while all the other students would leave on time. That is when I said "I guess this is for me!"
What do you love most about your specialty? / Why did you choose your specialty?
I love taking care of women and having continuity of care as patients go through different stages of life. From young women requesting birth control and STD screenings, to pregnancy and delivery, to abnormal uterine bleeding and possible surgical intervention, to menopause, I enjoy being there for my patients throughout their life. And of course, I love seeing pictures of the growing babies I've delivered. It's so rewarding!
How do you connect with your patients?
As a woman, I know what it's like to be a patient: to have a pap smear, to struggle with infertility, to go through pregnancy and delivery, to undergo gynecologic surgery myself - I have undergone many of the same procedures I perform. I understand, as I have been there myself, so I always try to take care of my patients the way I would want to be treated. I also recognize women are very diverse and have different individual, cultural and religious beliefs. It is important to respect their personal choices and I try to remember these details and even write that down in the chart for the next visit.
What are your interests outside of the office (hobbies, activities)?
I love to hike, take photos, sample cuisine from different cultures and play with my little daughter.
What is your advice for your patients?
Don't believe everything you read on the internet.
---