You are here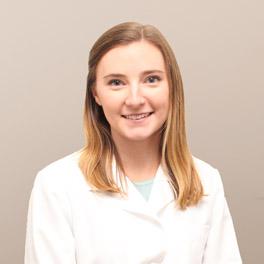 Jaclyn A. Fisher FNP-C
Specialties: Dermatology
Board Certified: Family Nurse Practitioner
Languages: English
---
General Info
Undergraduate: BS, Allied Health Sciences, University of Connecticut, Storrs, CT
Graduate: MS, Nursing - Family Nurse Practitioner, Yale University School of Nursing, Orange, CT
Clinical Interests:
Acne, rosacea, eczema, warts
Year Joined: 2018
---
About Me
What made you want to become a health care provider or what is your earliest memory of wanting to be one?
I have always known I belonged in the healthcare field since I love people, science, and learning about the human body. I've been seeing a dermatologist myself since I was a young girl, so skin care and health has always been important to me. I am lucky to have found a profession that allows me to incorporate all of my interests while helping people.
What do you love most about your specialty? / Why did you choose your specialty?
What I love most is improving the quality of my patients' lives by helping them become comfortable and confident in their skin! In dermatology, I am also able to be hands-on and incorporate all aspects of health, such as nutrition, when counseling patients.
How do you connect with your patients?
I've struggled with acne and rosacea since I was young, so I can really put myself in my patient's shoes. Because of this, and my primary care training, I understand the mental, physical, and emotional implications of skin/hair/nail health.
What are your interests outside of the office (hobbies, activities)?
I enjoy spending time with family and friends, going to the beach (with hat and sunscreen of course!), and playing tennis.
What is your advice for your patients?
Don't be shy – make sure you communicate your goals and expectations so together we can come up with the best plan for you!
---